Adani Power and Change in Share Price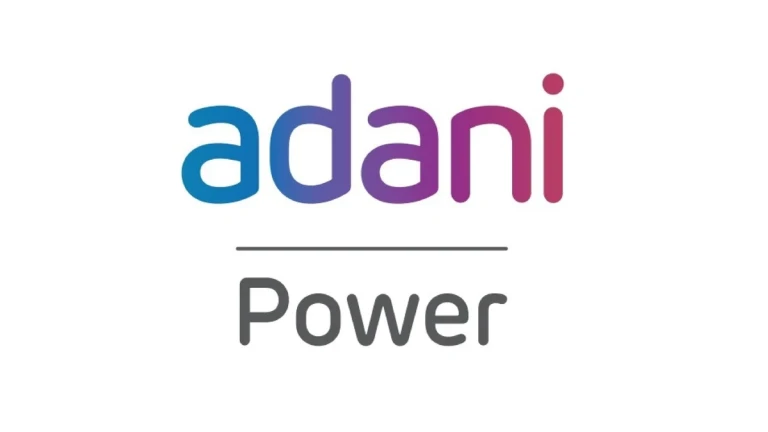 About Adani Power LTD.
With its headquarters in Khodiyar near Ahmedabad, Gujarat, Adani Power Ltd. is a subsidiary of the Indian conglomerate Adani Group and has a market capitalization of $20 billion as of August 7, 2022. It is a privately owned thermal power generator with a 12,450 MW capacity.
Additionally, it runs a 40 MW giant solar project in Gujarat's Kutch region at Naliya, Bitta. The first company in India to synchronize the supercritical technology is this one.
Gautam Adani serves as the company's chairman. He received his education at Ahmedabad's Sheth Chimanlal Nagindas Vidyalaya. In order to work as a diamond sorter at Mahindra Bros in Mumbai, he enrolled in a college but later quit. Gautam eventually started his own diamond brokerage business after a few years. He founded the holding company for the Adani Group, which is today known as Adani Enterprises Limited, in 1988. He is the Adani Group's chairman and founder.
Growth in Adani Power since 2021
Since last year, the share price has been rising, producing
multi-bagger returns. In the early trades in the end of September, the Adani Group shares rose after Gautam Adani recently tweeted that he will start providing Bangladesh with electricity in December 2022. The stock has increased by close to 390 to 416 per share on the NSE over the past two days, recording a jump of close to 6.50 percent in back-to-back trading sessions. Today its
share price started off lower but eventually reached an intraday high of Rs.
415.7 per share.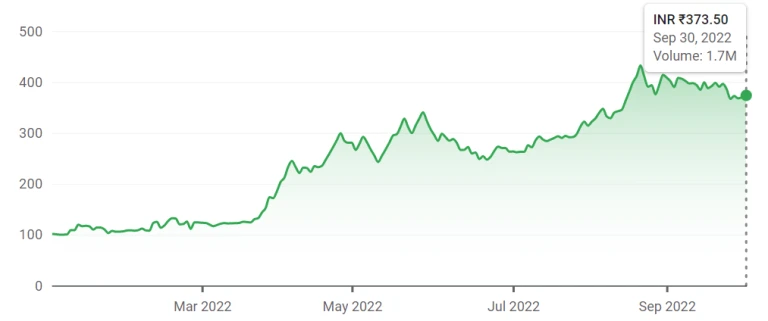 Experts in the stock market claim that Adani Power's fundamentals are
favorable since the power company benefits from a demand-supply constraint,
and the market anticipates improved quarterly results from the business in its
future reports. The current increase in the share price,
however, is due to Gautam Adani's announcement that power will begin being
supplied to Bangladesh in December 2022. On the daily chart, the stock, which
is a multi-bagger for the Adani Group, has formed a bullish engulfing pattern,
according to the analysts.
Increase in share prices of Adani
Avinash Gorakshkar, Head of Research at Profitmart Securities, commented on
the recent drivers of the increase in the share price of Adani Power by saying,
"Adani Power is projected to provide higher quarterly numbers due to
demand-supply constraints in the power supply market. However, Gautam Adani's tweet in which he announced to start off supplying power to Bangladesh in December is the most recent factor driving up the price of the shares. Bulls on the stock market have taken to this well, and they are purchasing in large
quantities with the hope that the stock will continue to rise upward in the
short to medium term.
"Expected more gains for the shares of", "Adani Power share has
produced a bullish engulfing pattern on the daily chart pattern, which suggests the company is projected to give sharp upside movement in the near term," said
Ravi Singhal, CEO of GCL Securities. Therefore, those who own this stock are encouraged to keep it until the price reaches the respective targets of 444 and 488 while maintaining a stop loss at 385.
Using his official Twitter account, an Indian billionaire and Adani Group
Chairman Gautam Adani said on September 5, 2022, that power would begin to be supplied to Bangladesh in December of that year. Subsequently, he stated, "It is an honor to have visited Hon PM of Bangladesh Sheikh Hasina in Delhi. She has an inspiring and breathtakingly audacious vision for Bangladesh".
Recent Developments in the Share Prices of Adani Power LTD.
Adani Power Limited has been given permission by the Competition Commission
of India (CCI) to purchase the entire share capital of Diligent Power Private
Limited and DB Power Limited. Thus, the main activities of Diligent Power are those of a holding business. Additionally, it offers DB Power-specific project
management and consulting services. In Chhattisgarh, DB Power runs a thermal
power plant that burns coal and has an installed capacity of 1200 MW per hour.
In Jaisalmer, Rajasthan, Adani Green Energy Ltd (AGEL) announced the
completion of the largest wind-solar power plant in the world, with a 600 MW
capacity. According to a corporate release, the facility has had a power
purchase agreement with Solar Energy Corporation of India (SECI) for 25 years
at a rate of 2.69/kwh.