By 2025, will Bitcoin value reach $1,000,000?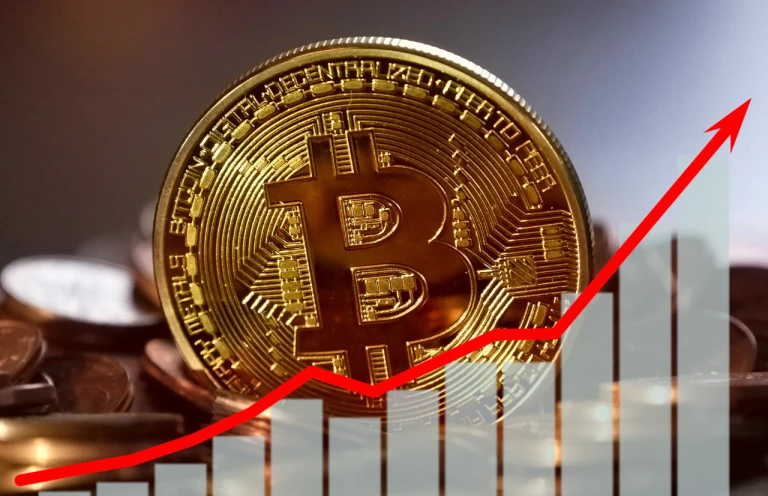 Including Bitcoin, 2022 has been a very difficult year for all cryptocurrencies. In fact, over the course of 2022, Bitcoin, the biggest cryptocurrency in the world, lost close to 65% of its market value. A string of unfortunate occurrences, including the Terra Luna crash, the collapse of the biggest cryptocurrency exchange FTX, and the impending macroeconomic condition caught crypto enthusiasts off guard.
What will happen next is one of the many queries on everyone's mind, though. Will Bitcoin ever reach its previous highs once more? Here is a thorough read that will assist you in learning about all the potential Bitcoin price scenarios for 2023.
In 2023, will Bitcoin rise again? (The Bullish view)
The most popular cryptocurrency in the world, Bitcoin, whose value reached its nine-month high at $28,000 levels. Is still trading steadily at levels above $27,850 as of this writing. Once Bitcoin failed to overcome the significant resistance level of $28,000 last week, its prices began to decline. The immediate resistance level is $28,000, but it still holds at $27,000 levels. However, the market capitalization of all cryptocurrencies is now trading at around $1.16 trillion, up almost 0.68% over the previous day.
BTC may be working hard to reach levels of $28,000, but its dominance is steadily growing. For the first time since June 2022, BTC dominance has risen above 45%, reaching a nine-month high. It should be noted that Bitcoin's dominance is still growing. Whereas most altcoins have declined, including Cardano (ADA), Polkadot (DOT), Avalanche (AVAX), Litecoin (LTC), and many others. BTC also continues to trade above the $27,500 mark.
After the tense previous sessions, BTC has experienced a sharp rebound of more than 20%. As of this writing, Bitcoin is peacefully fluctuating between positive 27,500 levels.
The largest cryptocurrency in the world at the time, Bitcoin, fell below the $20,000 mark just one week earlier. The fallout from the technologically oriented Silicon Valley Bank this week sent the American banking system into a frenzy.
Retail investors need to be extremely watchful and cautious about each and every move of Bitcoin. As it has been a very turbulent month for Bitcoin, even though its future is still unknown. Bitcoin users should keep in mind that the price of the currency is still almost 65% below its all-time high. The macroeconomic circumstances in the major markets, like the U.S. and the UK, have contributed to this volatility.
India's government continues to take a hard line on cryptocurrencies. Bringing all transactions related to cryptocurrencies under the purview of the Money Laundering Act. The Union Finance Ministry of India announced in a specific gazette notification that the Prevention of Money Laundering Act (PMLA) would apply to all transactions involving virtual currencies or digital assets.
On the surface, the new development might seem harmful to the Indian crypto community. The industry as a whole has praised the action locally because it represents a step towards regulating this sector. Where, in the absence of regulators, the enforcement agencies will directly address any inconsistencies.
It should be noted that the Bitcoin price began to rise once it crossed the critical threshold of $16,800. Once more gaining momentum, the price has been displaying bullish signals up until this point. Many anticipate that the situation will continue to stabilise and that BTC will continue its bull run this month.
The fact that 2024 will be the year of Bitcoin's halving event is one of the reasons why experts are bullish on the cryptocurrency. Every four years, there is a Bitcoin halving event in which the currency's miner rewards are cut in half (the miner payout will be reduced to 3.125 BTC). Given that halving helps to reduce supply, this event is generally seen as being favourable for Bitcoin's price. In the past, halving has been interpreted as a very positive sign for bringing momentum in Bitcoin's price
History of Bitcoin Halving
| | | |
| --- | --- | --- |
| Bitcoin Halving Event | Price on Halving Day | Price 150 days later |
| 2012 | $12.35 | $127 |
| 2016 | $650.53 | $758.81 |
| 2020 | $8821.42 | $10,943 |
Therefore, if we carefully examine the data, previous Bitcoin halving events have been successful in establishing long-term bullish drivers for Bitcoin's price. The deflationary tendency of Bitcoin is directly related to the halving of its supply. Which drives up the price of BTC. The total supply of Bitcoin is capped because it is a decentralised cryptocurrency and cannot be printed by governments or any central banks.
The so-called "Bitcoin Whales" have also resumed their BTC holdings. The large Bitcoin whales are holding between 1,000 and 10,000 BTC in their wallets. According to data from on-chain aggregator Santiment. This shows that investors have been stocking up on BTC, which may be a sign of a recovery in the price of Bitcoin.
By 2023, will Bitcoin value reach $100,000?
We are all aware that BTC has increased by more than 80% since the year's beginning. With such enormous and unexpected gains, it has undoubtedly outperformed a number of other important assets and provided fantastic returns to those who purchased BTC at a discount.
The market is very enthusiastic to see the biggest cryptocurrency in the world reach a new peak and is looking forward to more. According to Marshall Beard, chief strategy officer at the American cryptocurrency exchange Gemini, this year will see Bitcoin reach new record highs. "$100,000 price figure is an interesting number, if bitcoin gets to its previous record high of nearly $69,000," he said.
If Bitcoin actually reaches this mystic number, it will need to increase by 270% in order to reach the level of $1 lakh.
The chief technology officer of Tether, Paolo Ardoino, is also fairly upbeat about Bitcoin. According to him, Bitcoin could "retest" its record high of around $69,000.
However, 2023 appears to be a good year for Bitcoin proponents, who have always viewed the cryptocurrency as a "safe-haven investment" or "digital gold" that can provide investors with a good hedging opportunity or an alluring return during times of chaos.
Bitcoin experienced a significant uptick on expectations that the U.S. financial and banking environment will lessen the likelihood of more aggressive interest rate increases by the U.S. Federal Reserve.
Also read: How is digital rupee different from crypto
By 2025, will Bitcoin value reach $1,000,000?
Bitcoin enthusiasts frequently make unrealistic predictions for their preferred currency. And following this brief bull run, there have been a number of speculations that the value of BTC, the largest digital currency in the world, may reach $10 lakh by the year 2025.
Several well-known figures in the crypto world have echoed this notable and fictitious amount of $10 lakh.
Samson Mow, a Chinese-Canadian Bitcoin entrepreneur and the CEO of the cryptocurrency company JAN3, predicts that the value of the currency will reach $1 million over the following five years.
Balaji Srinivasan, an investor and former head of technology at Coinbase, made yet another wild guess, this time that Bitcoin would reach $10 lakh or even more in just 90 days.
According to Srinivasan, as the world enters the stage of hyperinflation. The dollar's value will decline and people will begin purchasing more and more Bitcoins. The term "hyperinflation" refers to an extremely rapid rise in the cost of goods and services over time.
On the other hand, cryptocurrency experts think Bitcoin may reach $10 lakh in the coming years, but not so quickly, and that it would be impossible to predict this level in 2023 or in 90 days.
According to Marshall Beard, chief strategy officer at the American cryptocurrency exchange Gemini, "Bitcoin to be a million dollars in 90 days, some crazy things are happening in the world, which we don't want," but it might take up to ten years to come even close to this extreme prediction.
In 2023, will Bitcoin crash again?(The Bearish View)
Another group of investors, corporations, and major institutions have a different perspective on bitcoin and are adamant that it will likely decline in the near future. They viewed this rally as a significant "bull trap" as opposed to a "bull run." The billionaire founder of Mobius Capital Partners and seasoned international investor Mark Mobius has already predicted a significant decline in 2022, with Bitcoin possibly falling as low as the $10,000 range.
In a similar vein, Matthew Sigel, head of digital assets research at VanEck, a global investment manager, predicts that Bitcoin value will fall to $12,000 levels due to rising energy prices.
Furthermore, it is very unexpected that global bank Standard Chartered made a Bitcoin prediction. According to their forecast, It could drop to $5,000 levels in 2023.
According to experts, the tighter monetary policy and rising interest rates will prevent a swift recovery for Bitcoin in the near future. Investors will not choose to buy or invest in risky assets like Bitcoin because of the uncertain nature of the market. Additionally, those who have been holding BTC may sell their holdings, putting additional pressure on the markets.
Also read: How to buy bitcoin in India
In 2023, how should Indian investors approach bitcoin?
What should Indian cryptocurrency investors do given the wide range of Bitcoin predictions? Given the current state of unpredictability, it may be best to carefully monitor it's price movements. Rather than taking any action that could result in significant losses. Even Indian crypto industry experts agree that investors should remain in a wait-and-watch mode. And that any further steps must be carefully considered.
"Investor sentiment towards bitcoin remains mixed, reflecting caution in the face of rising interest rates and a strengthening US dollar," says Sathvik Vishwanath, co-founder and CEO of Unocoin.
He is adamant that Bitcoin will continue to be a well-liked investment option and that the various industries are still interested in its underlying technology. The future course of Bitcoin and other cryptocurrencies is difficult to predict, as it is with any market. In the coming months. It will be important to keep an eye on the effects of rising interest rates and inflation worries.
According to TaxNodes founder and CEO Avinash Shekhar, cryptocurrency investors should make wise financial choices. According to their investment objectives, investors must develop an investment strategy. A predetermined weight must be assigned to cryptocurrencies as an asset class based on the investors' investment objectives and desired returns.
He thinks that investors should not put large amounts of their savings into cryptocurrencies in order to protect their capital base. But rather, put in small amounts periodically.
On the other hand, some industry insiders have complete faith in Bitcoin and anticipate its resurgence. ZebPay's Raj Karkara, the company's COO, appears to be very optimistic about bitcoin. According to him, "the fundamentals of Bitcoin remain rock solid irrespective of the market conditions." He went on to give the research of market intelligence company Glassnodes as an example. Which revealed that long-term investors are still optimistic about Bitcoin and that nearly 60% of the circulating supply has not yet changed in 2022.
If there are no macroeconomic headwinds in 2023, it can rise once more, according to Karkara. Additionally, he believes that before making a buy or sell decision. Cryptocurrency traders and investors should conduct extensive research on the technical aspects and fundamentals of an asset. Investors can also protect themselves against market volatility by using a systematic investment plan (SIP) approach when investing in bitcoin.
The Bottom line
There are many opinions and forecasts about Bitcoin, some of which are bullish and some of which are bearish. Where it will go next can only be determined with time. It has a significant capacity for comebacks and is renowned for being resilient. Several seasoned experts have been predicting that the Bitcoin bubble will pop within the next decade. But the cryptocurrency's child is still a favourite among many people and has helped investors amass sizable fortunes over time.
Follow us on Instagram.