History of ITC Limited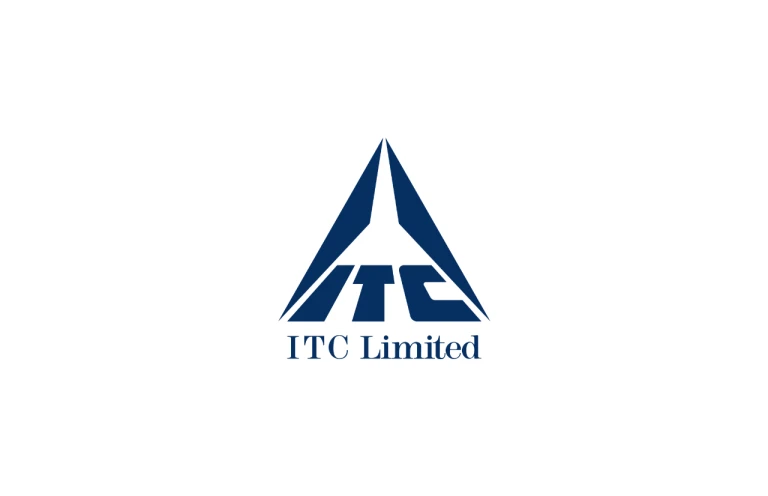 The Indian multinational conglomerate ITC Limited, based in Kolkata, West Bengal. It was formerly known as The Imperial Tobacco Company of India. Sanjiv Puri, the owner of ITC, is the company's chairman and managing director. With its involvement in Fast Moving Consumer Goods (FMCG), hotels, paperboards and packaging, agri-business, and information technology, the company operates across a diverse range of industries. The transformation of ITC from a tobacco company to a diversified conglomerate has been an intriguing process that has lasted more than a century.
ITC Limited History
In 1910, the business established itself as a division of the British American Tobacco Company and operated under the name Imperial Tobacco Company of India Limited. During its early years, ITC focused on dealing with cigarettes, cigars, and pipe tobacco as its main tobacco products.
Over time, ITC expanded its range of products and made its foray into the hospitality sector in 1975 by launching its first hotel, the Chola Sheraton in Chennai. Presently, the company operates upscale hotels in significant Indian cities under the brands ITC Hotels, WelcomHotel, and Fortune Hotels.
ITC established a paper manufacturing facility in Bhadrachalam, Andhra Pradesh, during the 1980s as part of its expansion into the paper and packaging sector. The business also made a foray into the agribusiness industry, with a focus on exporting agricultural products like rice, wheat, and spices.
Following the retirement of J. N. Sapru, ITC's longtime chairman, in the 1990s, the organization underwent a significant restructuring process. In 1996, ITC named Yogesh Chander Deveshwar as the new chairman. Deveshwar had joined the company in 1968 and had been with the organization for nearly three decades. Under Deveshwar's direction, ITC underwent a transformation, transitioning into a diversified conglomerate with a strong focus on sustainable development.
At the beginning of the 2000s, ITC made its entry into the FMCG industry by launching its flagship brand, "Classmate," which showcased notebooks, pens, and other stationery items. Under the name "Kitchens of India," the business also introduced a variety of food items, including prepared meals, spices, and condiments.
ITC history timeline
1910: On August 24, The Imperial Tobacco Company of India Ltd. officially incorporated ITC as a Private Limited Company.
1953: The production unit of Tobacco Manufacturers (India) Ltd.
1954: On October 27, 1954, the Company became a public limited company.
1970: The business changed its name from Imperial Tobacco Co. of India Ltd. to India Tobacco Co. Ltd. in May.
1972: ITC entered the hospitality sector
1973: Three processing plants were to be built with government approval.
1974: On April 1st, the name was changed once more to ITC Ltd without any acronyms.
1975: Acquired the Indian net assets of the India Leaf Tobacco Development Co. Ltd.
1979: The name "Welcome Hotels" was changed to "Welcomgroup" to better reflect the company's hotel network.
1983: The Company and Gujarat Industrial Investment Corporation formed a joint venture that resulted in the formation of a new company called Gujarat Hotels. In Vadodara, they built the Welcomegroup Vadodara, a 144-room hotel.
1986: The Company and MP Audyogik Vikas Nigam formed a joint venture to build four hotels over the next five years.
1987: Wills Flake Premium Filter and Scissors Filter are introduced in 1987. The company also leased the Nedovs Hotel in Kashmir.
1988: The company introduced various oil seed varieties to the market under the brand names "ADARSH" and "SUNDROP."
1990: Marks the market debut of refined mustard oil marketed under the "REAL GOLD" brand.
1993: Hero and Classic Milds cigarettes were successfully launched.
1995: Redesigned the Gold Flake Kings and Berkley Filter, and introduced the capstan Menthol filter, capstan standard, and Bristo standard. Furthermore, the company released Kingsize Gold Flake Lights in test markets.
1996: The company launched the Classic Ultra Milds and Wills Natural Lights products
1997: ICICI Ltd. and ITC Classic Finance Ltd. signed a contract.
1998: ITC had approximately 105 subsidiaries engaged in various types of business.
2000: The Packaging and Printing Section established the Lifestyle Retailing Business Division in 2000. ITC also introduced Wills Sport, a full line of luxury apparel for men and women with an international flair.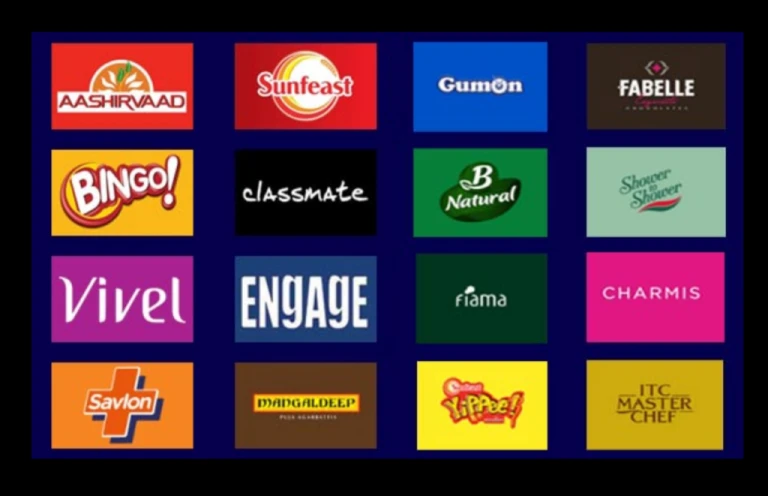 2003: On February 21, 2003, ITC Ltd. introduced the Spriha brand of natural incense sticks (Agarbathis) manufactured by Village Industries. ITC introduced the second product from its staple division, Salt, under the brand name "Aashirvaad," on April 4. That same year, it also debuted a new line of agarbattis.
2008: Eco-friendly "Paperkraft Luxury Business Paper" was first introduced in 2008.
2010: Saw great success for ITC in the Rs. 1,700 crore fairness cream market. ITC, the largest domestic cigarette manufacturer and one of India's top private sector businesses, entered the Indian cigar market as a result of the foreign brands that the Indian cigarette market attracts.
2011: CEO of ITC Ltd., Mr. Y. C. Deveshwar, was awarded the Padma Bhushan in 2011. ITC introduced well-known products like Classmate notepads and John Players.
2012: Saw the launch of Vivel, the recognisable Skin Nourishing Range of Soaps from ITC's top personal care brand.
2014: ITC replaced TCS as India's most admired company in 2014. Enters the market for e-cigarettes. ITC Hotels has made one of the largest international investments in Colombo's history.
2017: ITC takes action in 2017 to support Swachh Bharat.
2022: Limited India was one of India's most successful FMCG companies as of March 31, 2022, with gross sales of 90,104 crores and a net profit of 15,058 crores.
ITC limited subsidiaries
It has several major affiliates, and here are a few of them:
ITC Infotech
As a division of ITC Limited, ITC Infotech actively specializes in information technology. Moreover, the company offers a diverse range of services, including software development, IT consulting, and digital transformation. With locations all over the world, the business has honed its skills in various markets, such as manufacturing, retail, and healthcare.
ITC Hotels
ITC Hotels, a subsidiary of ITC Limited, specializes in the hospitality industry. It disperses its fleet of more than 100 hotels throughout India. The company has earned a reputation for operating hotels that are luxurious and environmentally friendly. Additionally, they offer guests an extensive range of amenities and services.
ITC Paperboards and Specialty Papers Division
The ITC Paperboards and Specialty Papers Division manages ITC Limited's paper and packaging businesses. It produces a variety of papers, such as packaging boards, specialty papers, and writing and printing paper.
ITC Agri Business Division
ITC Limited's Agribusiness division is responsible for procuring, processing, and exporting agricultural products like wheat, rice, coffee, and spices. To ensure both profitability and environmental responsibility in agriculture, the company collaborates closely with Indian farmers.
ITC Foods
As the FMCG division of ITC Limited, ITC Foods provides a diverse range of packaged goods, such as instant mixtures, biscuits, noodles, and snacks. Additionally, the business strongly emphasizes innovation and sustainability, leading to its products receiving numerous accolades.
ITC InfraTech
As a subsidiary of ITC Limited, ITC InfraTech assumes the responsibility of constructing the infrastructure for industrial parks, logistics facilities, and special economic zones. Moreover, the company's expertise in this area ensures efficient and effective development. Additionally, the business has garnered praise for its environmental efforts and holds sustainability in high regard.
ITC Global Holdings
With offices in Singapore, Dubai, and London, ITC Global Holdings serves as the holding company for ITC Limited's international operations. Furthermore, the company engages in trading and exporting a wide range of goods, including paper, engineering products, agricultural products, and paper.
Although each of these subsidiaries has a distinct focus and set of skills, they all work under the direction of ITC Limited. Moreover, ITC Limited has been able to build a resilient and sustainable business model that can withstand economic ups and downs by diversifying its operations across various industries. Furthermore, the company's dedication to sustainability and innovation has helped it maintain its competitive edge in a market that is undergoing rapid change.
Also read: History of TATA group
The Bottom line
Due to its diversified business interests across multiple industries, ITC Ltd. has emerged as a major player in the Indian market. Moreover, the company's strategic focus on innovation, social responsibility, and sustainability positions it favorably for continued growth in the years ahead.
Follow us on Instagram.