Best ULIP Plans in India in 2022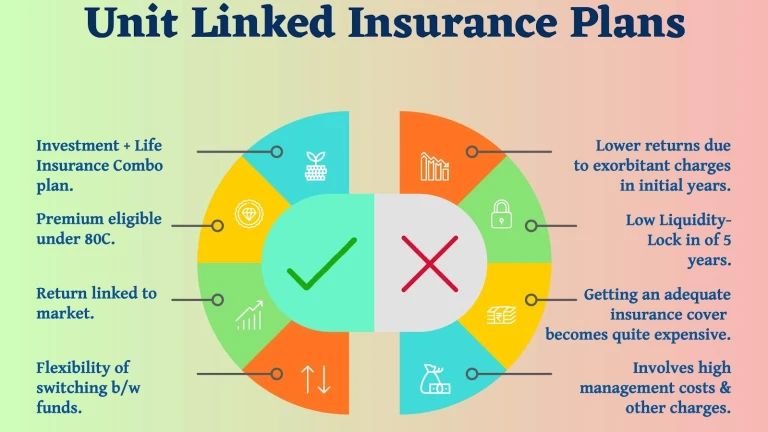 A ULIP is a form of life insurance policy that serves as both an investing tool to assist you meet your long-term financial goals and a means of providing financial security for your family in the case of your passing. The Unit Linked Insurance Plan is the formal name for the commonly used abbreviation ULIP. A ULIP policy requires a two-part premium. Your life insurance is paid for in part with your premium, and the remaining money is invested in market-linked assets of your choice. You can invest in equities, debt, or a mix of the two types of funds depending on your risk appetite and life goals. In this article, we'll look into ULIP Plans in further detail and highlight the top ULIP Plans available in India.
ULIPs are life insurance policies that offer both the security of life insurance and the potential for investment gains. Depending on how much money you put into the fund, you are given units. The value of these units is determined daily by Net Asset Value (NAV). These devices are linked to the market, thus their NAV fluctuates in step with it. To reduce risk, you can diversify your ULIP investments, which will eventually raise the average NAV.
Top 10 ULIP Plans in India in 2022
| | | | |
| --- | --- | --- | --- |
| Company Name | Plan Names | Entry Age | Minimum Premium |
| Life Insurance Corporation India | LIC Endowment Plus | 90 Days – 50 Years | ₹3,000 |
| HDFC Life Insurance | HDFC Life ProGrowth Plus | 14 – 16 Years | ₹2,500 |
| HDFC Life Insurance | HDFC Life Click 2 Wealth | 30 Days – Years | ₹3,000 |
| SBI Life Insurance | SBI Life Smart Wealth Assure | 8 – 60 Years | ₹4,166 |
| ICICI Life Insurance | ICICI Pru Signature | 0/30 Days – 60 Years | ₹5,000 |
| BajajAllianz Life Insurance | Bajaj Allianz Future Gain | 1 – 60 Years | ₹2,500 |
| Aditya Birla Sun Life Insurance | Aditya Birla Sun Life Fortune Elite Plan | 1 Month – 55 Years (for five pay) – Up to 65 Years | ₹3,300 |
| Max Life Insurance | Max Life Platinum Wealth Plan | 91 Days – 60 Years | ₹16,6600 |
| Bajaj Allianz Insurance | Bajaj Allianz Fortune Gain | 1 Year – 63 Years | ₹5,000 |
| ICICI Prudential Insurance | ICICI Wealth Builder | 0 Years – 69 Years | ₹48,000 |
Factors to Consider Before Investing in ULIP Plans
The following are some important considerations to take into account before choosing the finest ULIP plans in India:
Performance of a Fund
This is the most important thing to take into account while selecting the best ULIP plans.
Your priorities can be determined after thorough investigation by looking at the companies that regularly provide the greatest benefits and returns. Furthermore, it should be understood that the past success of the fund does not guarantee future success.
Policy Expenses
The business should be upfront about all other fees and make the policy fees as affordable as possible.
Amount of Funds
To deliver the maximum return feasible, the fund combinations should be balanced across equity, debt, and other hybrid funds.
Maximum Premium
This is also another essential component that allows policyholders to select the ULIP Plans that most closely match their preferences.
Rider Availability
Numerous ULIP Plans have optional riders, such as a premium waiver or an unintentional disability rider, to expand the scope of coverage beyond life insurance and wealth building.
Additional Advantages
You should keep an eye out for bonuses like wealth boosters and guaranteed benefits because they significantly increase the fund's value.
Best ULIP Plans of India: An Overview
Following is the overview of some of the best ULIP in India:
LIC Endowment Plus:
The New Endowment Plus Plan from LIC is both a non-participating endowment guarantee plan and a unit-linked participation policy. This plan, which combines investment and insurance for the life of the policy term, offers a superb combination of protection and savings. Four distinct investment kinds are available in the LIC New Endowment Plus policy, offering policyholders a lot of choices in choosing how to divide their assets. After the premium has been paid and the premium allocation fees have been deducted, the fund type can be selected.
HDFC Life ProGrowth Plus
A unit-linked insurance policy with a regular premium is HDFC Life ProGrowth Plus. For this plan, you can choose the investment fund and the regular premium (s). Then, we will invest your regular premium—less premium allocation Charges—in your chosen fund(s) in quantity you designate. After the policy's term, you will receive the fund's whole cumulative value (s). The HDFC Life ProGrowth Plus premium is invested in the stock market, producing good profits while offering the benefits of insurance coverage.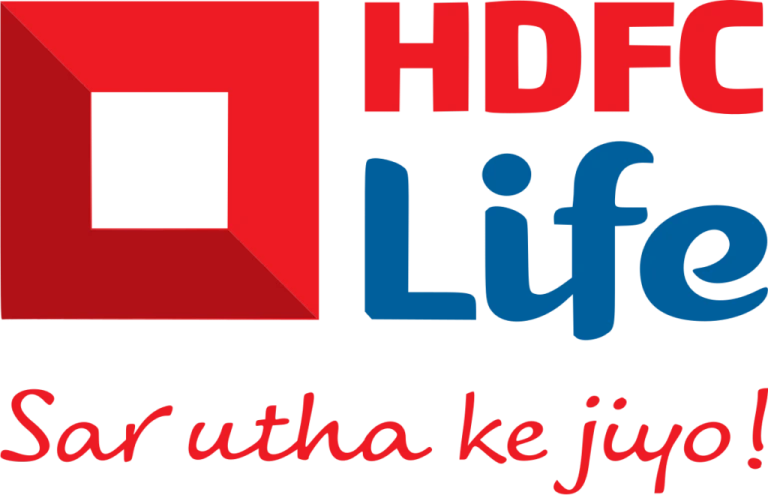 HDFC Life Click 2 Wealth:
In today's fast-paced world, it is essentially essential to invest in strong plans that produce reliable returns while creating a financial reserve. The HDFC Life Click 2 Wealth insurance is a unit-linked non-participating life assurance plan that offers such monetary protection to the policyholder and his or her family. Three different plan options are available under the Life Insurance Plan: Invest Plus, a conventional method of accumulating wealth; Premium Waiver, which entails the insurer paying future premiums in the event that the Premium Payor, who is not the Life Assured, passes away; and Golden Years Benefit, which provides life insurance protection up to age 99.
SBI Life Smart Wealth Assure
SBI Life Smart Wealth Assure is a Non-Participating ULIP Plans that build a corpus sufficient for future needs by increasing savings through participation in capital markets. The policyholder need only pay the premium once to enjoy the advantages of this plan for the duration of the policy. Additionally, the plan can combine two funds that offer market-linked benefits—the equity fund and the bond fund—to ensure the policyholder receives the best ULIP returns possible. Policyholders just need to pay the premium once to obtain benefits for the duration of the policy. Policyholders can get liquidity through the partial withdrawal of money. To further tailor the coverage, this plan also allows you to add an accidental death benefit.
ICICI Pru Signature
Savings and collateral protection are the purposes of the ICICI Pru Life Signature Unit-Linked Insurance Plan. The plan also offers a number of adaptable investment alternatives to help the insured achieve their goals, in addition to providing life insurance to the insured's family while they are gone. Additionally, based on his investing needs, the insured with ICICI Pru Life Signature Insurance can choose from 4 portfolio strategies and a large selection of funds across equities, debt, and balanced funds. Additionally, the policy's Systematic Withdrawal Plan allows for recurring cash withdrawals to meet the insured's numerous life objectives.
Bajaj Allianz Future Gain
Through investments in the stock market and life insurance, the Bajaj Allianz Future Gain Unit-Linked Insurance Plan aims to maximize wealth. The Future Gains insurance plan allows policyholders to accumulate wealth for the future.
This is accomplished by utilising the premiums that you charge and investing them in the debt and stock markets. Additionally, it provides alternatives for flexible premium payments, a range of fund choices, a choice of risk levels to suit each investor's comfort level with risk, and many other features. Additionally, it gives you the opportunity to amass more money while benefiting from the security offered by a life insurance policy.
Aditya Birla Sun Life Fortune Elite Plan
The BSLI Fortune Elite Plan is a unit-linked insurance plan where premiums are placed in unit accounts that profit from market expansion.
The plan also offers life insurance coverage to meet protection needs. The investment risk connected to the investment portfolio in this policy is borne by the policyholder.
The Sun Life Insurance Fortune Elite Plan provides both the Aditya Birla Insurance protection and the opportunity to protect and increase one's fortune.
Max Life Platinum Wealth Plan
For High-Net-Worth Individuals, Max Life Insurance has unveiled the Max Life Platinum Wealth Plan, a new product. The non-participating Unit-Linked Insurance Plan (ULIP) assists in more effective financial planning for your future security.
With flexibility, portfolio techniques, and a variety of Fund options available, it is a smart investing plan that can help you reach your objectives. A policyholder's wealth can continuously increase thanks to the insurance company's life insurance, investment possibilities, and loyalty benefits and bonuses.
The plan offers a number of premium payment options as well as a rider option to broaden the protection it offers.
Bajaj Allianz Fortune Gain
It offers a unit-linked insurance single premium endowment plan. Bajaj Allianz Fortune Gain is the name of it.
To ensure that your money is completely utilized, it offers up to 99.5% of the premium allocation. For the investment made under this plan, benefits are provided. Furthermore, it ensures that fees are kept to a minimum.
Through market-linked returns and life insurance protection, the plan promotes wealth creation. The projected total's Loyalty Additions amount to 3% of the single premium. This is applicable to insurance with periods of at least 10 years and single premiums of at least Rs. 1 lakh.
ICICI Wealth Builder
In addition to providing life insurance cover to safeguard your family's financial future, the ICICI Prudential Wealth Builder II Plan is a non-participating ULIP that enables you to increase your money through investments connected to the market.
Customers who select this plan benefit from the simplicity and convenience of a one-time investment. Although its primary purpose is to build an individual's wealth, it also serves as a family's life insurance plan.
In this policy, premiums may be paid over the course of the whole policy term (under the usual policy term) or, under the little pay option, over a shorter period of 5 or 10 years.
Follow us on Instagram: @niftyzone