Top Annuity plans in India 2023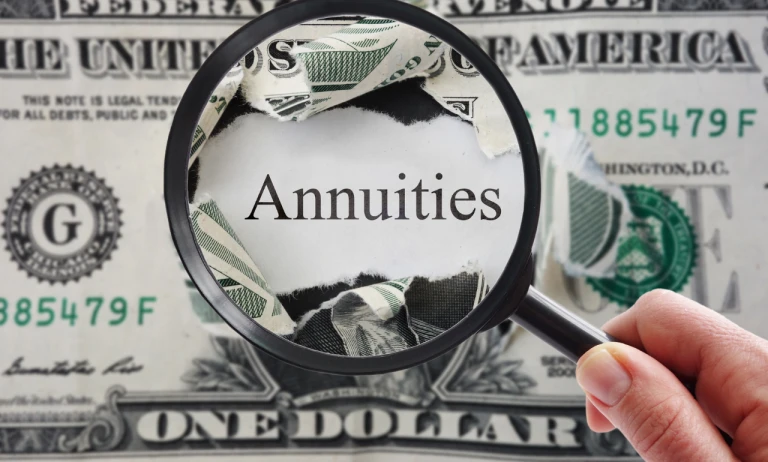 Are you looking for a secure financial plan that guarantees lifelong income? An annuity can be the answer to your financial concerns. With so many options available in India, it can be challenging to choose the right one. Fret not! We have compiled a list of top annuity plans in India that will help you make an informed decision and secure your future finances. Read on to discover the best annuity plans suitable for 2023 and beyond!
What is an Annuity plan?
The primary goal of annuity programs is to provide a source of retirement income through the accumulation of savings.
Annuity plans offer several benefits, including guaranteed income, tax-deferred growth, and protection against market volatility. They do, however, have some drawbacks, such as higher fees and charges, less liquidity, and possible early withdrawal penalties.
It is critical to thoroughly compare the various annuities in order to select the one that best meets your financial goals and retirement needs.
Best Annuity plans in India 2023
Now that you have a better understanding of the concept of annuity plans, let us take a look at the trending and best annuity plan list that you might be interested in:
| | |
| --- | --- |
| S.No. | Best Annuity Plans List |
| 1. | Aditya Birla Sun Life Immediate Annuity Plan |
| 2. | Aviva Annuity Plus |
| 3. | Canara HSBC Pension 4Life Plan |
| 4. | Exide Life New Immediate Annuity Plan |
| 5. | Future Generali Immediate Annuity Plan |
| 6. | HDFC Life Pension Guaranteed Plan |
| 7. | ICICI Prudential Immediate Annuity Plan |
| 8. | IDBI Federal Guaranteed Lifetime Income Plan |
Annuity plans list
Factors to consider before investing in an Annuity plan
People must consider a variety of factors before investing in annuity plans in 2023 in order to make informed decisions. Here are some of the most important considerations:
Annuity categorization
Annuity plans are classified as fixed, variable, instant, or deferred. Recognizing the differences and selecting the type that best meets your financial goals is critical because each type has distinct characteristics and advantages.
financial commitment
Because annuities often require a significant financial commitment, it is critical to consider your financial situation and the amount you can spend. You should also consider the annuity plan's fees and costs.
Age and Health Requirements
It is critical to consider your age and health when investing in an annuity plan because these plans are designed to provide a consistent income after retirement.
If you are young and healthy, consider a delayed annuity plan, which provides a larger payment in the future. If you are older or have health issues, you may want to consider an instant annuity plan, which provides a consistent income now.
Payout Alternatives
Annuities offer a variety of payment options, including fixed, variable, and inflation-adjusted payouts. Consider your payout options and choose the one that best meets your needs and financial goals.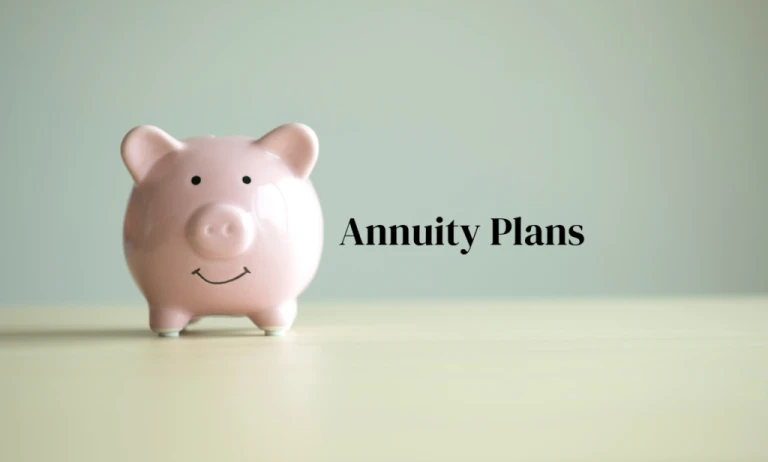 Tax Implications
Annuity programmes have different tax consequences depending on the annuity type and payment option.
You should consult with financial professionals or tax experts to understand the tax implications and choose the best annuity plan that reduces your tax burden.
The Insurance Provider's trustworthiness
Because insurance companies frequently provide annuities, choosing a trustworthy and financially sound insurance provider is critical. You can check the company's ratings and reviews to confirm its legitimacy.
Top annuity plans – Overview
The following are some of the best and most useful annuity plans available:
Aditya Birla Sunlife immediate Annuity plan
Birla Sun Life Insurance Company provides the best immediate annuity plan, the BSLI Instant Income Plan. This is a traditional plan with no bonus provisions.
The premium must be paid in a lump sum to acquire the annuity under this plan, depending on the amount of regular income you want to receive from it as an annuity. The Annuity Payment is based on the annuity rates in effect at the time the insurance was purchased and is guaranteed for life.
As a result, under this plan, the policyholder will receive an annuity payment from the following instalment, which may be paid annually, half-yearly, quarterly, or monthly for as long as the annuitant is alive. Annuities are paid using either postdated checks or direct account credit.
Aviva Annuity Plus
The Aviva Annuity Plus Plan is a single premium immediate annuity plan. This is a traditional annuity. The pension begins with this plan as soon as the next instalment is made.
You must pay a lump sum of money at the start of the plan to receive annual payments in the form of an annuity for the rest of your life. As a result, under this arrangement, you would begin receiving cash immediately without having to wait.
You can continue to receive payments after your death as long as your spouse is still alive. The type of annuity you choose, however, will determine how quickly you receive it.
Canara HSBC Pension 4Life Plan
Nothing beats the thought of retiring with the freedom to pursue all of the interests put on hold by the arduous labour of working life.
Purchasing Canara HSBC Pension4Life is a wise decision that ensures a guaranteed regular income stream in your golden years, allowing you to indulge in all of your desires without restriction.
The Canara HSBC Pension4Life Policy is an annuity policy that provides structured monthly payments in exchange for a purchase price. The possibilities of this policy are expanded in order to leave a savings legacy to the next generation. The coverage is only valid if the insured and their partner are both alive, as stated in the name.
Exide life new Immediate Annuity plan
Retirement is a special time when we can relax and unwind, but it can also be a time when we face financial difficulties.
The Exide Life New Instant Annuity Plan with Refund of Purchase Price is a one-of-a-kind plan designed to help you maintain your financial independence by ensuring that money does not become a problem after you retire.
Under this single premium payment life insurance policy, an interested party must pay a one-time sum when enrolling in the plan.
Future Generali immediate Annuity Plan
The Future Generali Instant Annuity Plan is a non-linked, non-participating whole-life plan that pays you a fixed income for the rest of your life.
Depending on the frequency you choose, you can begin receiving your annuity as soon as you pay the payment.
The Future Generali Instant Annuity Plan ensures a steady income for the policyholder for the rest of his or her life after retirement.
As a result, this insurance is ideal for policyholders looking to supplement their meagre retirement income because it allows them to maintain their standard of living while also providing tax advantages under current tax laws.
Also read: Best EV stocks to buy in India
HDFC Life pension guaranteed plan
The HDFC Life Guaranteed Pension Plan is a Limited Term Deferred Annuity Plan. As a result, it is a standard insurance plan with no added benefits.
Premiums must be paid over a period of 5, 7, or 10 years for a Policy Tenure of 10 or 20 years under this plan.
Furthermore, this policy promised a Sum Assured on Vesting, which is the total amount of benefit guaranteed to become payable on vesting, based on the age at entry and the policy tenure.
ICICI Prudential immediate annuity plan
The ICICI Prudential Instant Annuity Plan is a single-premium, immediate annuity plan in which the policyholder pays one lump sum and receives an immediate pension.
He has a choice of five different pension options, and the amount of his pension will vary depending on his selection. Everyone, however, is entitled to a minimum pension of Rs 12,000 per year.
This plan requires only one premium payment, and instant pensions are available on an annual, biannual, quarterly, or monthly basis. As a result, there is no vesting date because the annuity is paid immediately.
IDBI Federal Guaranteed lifetime Income Plan
The IDBI Federal Life Insurance Guaranteed Income Plan is an IDBI Federal Life Insurance non-linked, non-participating life insurance policy.
The plan provides a variety of Income and Endowment options based on a person's financial needs and life objectives, as well as a combination of life insurance and guaranteed returns.
IDBI Federal Life's Guaranteed Income Plan ensures that unforeseen future needs are met. The new plan is a complete solution that offers guaranteed returns and life insurance, either as a lump sum or as a yearly income, depending on the option chosen.
Also read: How to invest in a public provident fund
The Bottom line
Several insurance companies in India offer a variety of annuity plans, making it difficult to choose the best one. As a result, when selecting a project, several variables must be considered. Including annuity alternatives, annuity rates, insurance duration, and eligibility requirements.
When deciding on the best annuity plan for yourself, you should carefully consider the features and benefits of each one, as well as your financial situation and retirement goals. Speaking with a financial expert is essential for ensuring a happy retirement and making an informed decision.
Follow us on Instagram.