Top Fintech Stocks in India 2023
The Indian fintech sector has experienced remarkable growth in the past decade, revolutionizing the delivery of financial services and driving significant improvements. With the advent of seamless UPI payments, user-friendly online stock trading, accessible finance, and online EMI solutions, virtually every financial service has undergone positive transformations. Let's delve deeper into the various dimensions of India's fintech companies and assess their stock market performance.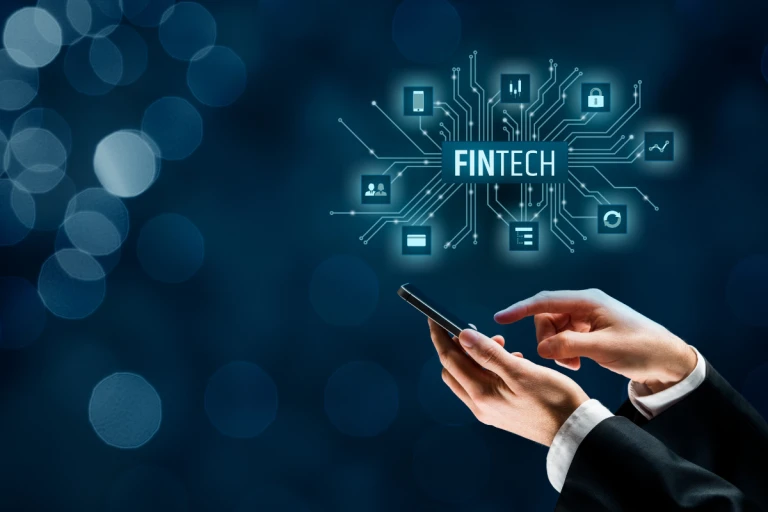 Overview of the Fintech Industry
The fintech sector is an ever-evolving landscape, experiencing substantial growth thanks to its innovative approach to simplifying everyday financial services. With government support, numerous fintech companies and startups have flourished, yielding promising returns.
Notably, in the last 2-3 years, the Indian fintech industry secured the second-highest funding among startup sectors in the country. Statistical projections indicate that the fintech industry is poised to reach a substantial valuation of $100-$150 billion in the coming years, painting a bright future for financial technology.
Top Fintech Stocks in India
Below is the compiled list of top Fintech stocks in India:
| | |
| --- | --- |
| S.No. | Best Listed Fintech Companies in India |
| 1. | HDFC AMC |
| 2. | Bajaj Finance |
| 3. | CAMS |
| 4. | CDSL |
| 5. | KFin Technologies |
Factors to Consider Before Investing in Fintech Stocks
Before considering an investment in fintech companies, several crucial factors warrant attention:
1. Regulatory Compliance: Fintech operates within a highly regulated landscape, with oversight from government bodies, SEBI, and NSE. Ensure that your chosen company adheres to these regulations, despite potential short-term performance constraints.
2. Market Track Record: While the fintech sector has enjoyed significant success, it's vital to assess its annual performance. Examine its performance under varying market conditions, consider economic influences on revenue, and evaluate encountered risks.
3. Risk Assessment: Assess your investment objectives, horizon, and risk tolerance before investing in a fintech stock. Determine how much risk you can comfortably tolerate within this sector.
4. Management Competence: The competence of a fintech company's leadership team is paramount. Their decisions can significantly impact the company's future. Evaluate their track record in previous corporate decisions, their vision, risk management capacity, competitive positioning, and more.
5. Market Trends: Like any other stock, fintech companies can be influenced by market shifts and economic factors. Monitor share prices and market trends, analyzing their impact on stock performance. Additionally, observe how competitors are responding to these trends to gain insights into the current position and future prospects.
Also read: Top Cyber security Stocks in India 2023
Best Fintech Stocks - An Overview
Here is an overview of some of the leading fintech companies in India for potential investment:
1. HDFC AMC
HDFC AMC is a prominent mutual fund company offering a wide array of financial products, including mutual funds, portfolio management, financial advisory, and more. With a solid reputation, strong management, and consistent returns, it's a favored choice for fintech investors.
2. Bajaj Finance
As a non-banking financial company, Bajaj Finance specializes in lending and deposits. Their diverse product range encompasses personal loans, corporate deposits, loans against securities, and more. The company's sustained growth and favorable returns make it a top contender in the Indian fintech sector.
3. CAMS (Computer Age Management Services Limited)
CAMS focuses on the capital markets and provides essential services to the banking, financial, and insurance sectors. Known for its innovative offerings and strong market presence, CAMS serves mutual funds and other financial institutions. It's a choice often favored by investors.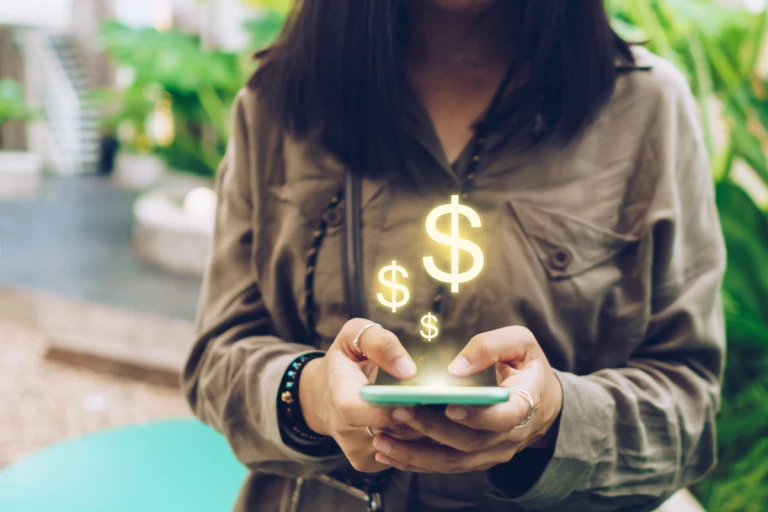 4. CDSL (Central Depository Services India Limited)
CDSL operates in the depository segment, data entry, storage, and repository services. With its seamless services, it has garnered a significant following among stock market investors. The company's market reputation, stability, and growth potential make it an appealing option for investors.
5. KFin Technologies
KFin Technologies offers SaaS-based transaction management and channel services, catering to various segments, including domestic mutual investor solutions and issue solutions. Known for its consistent performance, the company is a preferred choice for those seeking to invest in financial technology stocks.
These companies have established themselves as leaders in the fintech industry in India and are considered attractive options for investors.
Also read: Top Small finance Bank stocks in India
The Bottom Line
The fintech industry in India has experienced dynamic growth from its inception, driven by innovation and a rapid evolution. With a growing customer base, government backing, and cutting-edge technology, fintech has transformed the financial landscape. The industry is poised for significant expansion, making it essential to consider adding it to your portfolio.
Follow us on Instagram.