SVC Co-operative Bank in trouble after collapse of SVB – Because of its Name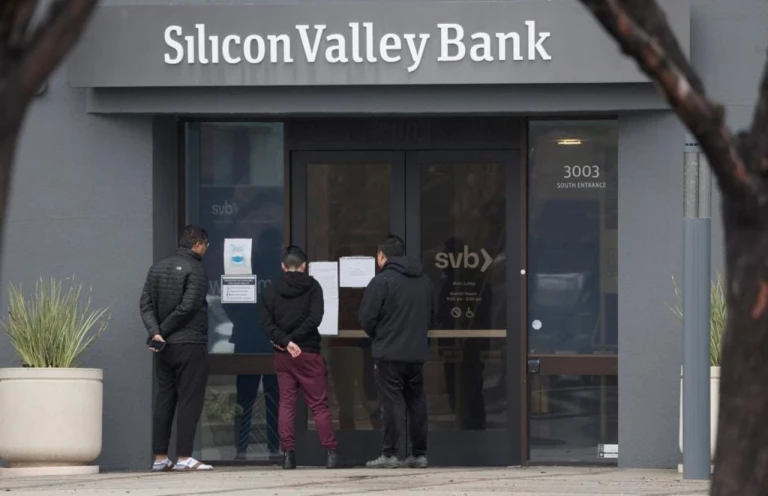 The fall of Silicon Valley Bank (SVB), the largest retail banking failure since the global financial crisis, set off a chain reaction of consequences that are still being fully understood. Surprisingly, the sudden demise of this American bank has also impacted a 116-year-old cooperative bank in Mumbai. The reason being it's name Shamrao Vithal Co-operative Bank (SVC Bank). To know how? dive deeper!
How was this started?
SVB was closed down by California banking regulators on Friday after a run on the lender, which had $209 billion in assets at the end of 2022, with depositors withdrawing as much as $42 billion in a single day, rendering it insolvent.
When a Twitter user inquired about SVC, "You have the Twitter handle wrong," the Indian lender said in response to rumours about bank default. We are SVC Bank… one of India's leading and strongest cooperative banks with a 116-year history."
There was no panic at the two SVC branches in Mumbai suburbs that Reuters visited on Monday, with account holders going about their business as usual.
About SVC Co-operative Bank
SVC Bank, which has a rich history dating back to 1906, has played an important role in advancing the cooperative movement in India for over 116 years. The bank is still one of the most well-established and well-known names in India's cooperative banking sector. The bank, headquartered in Mumbai, has 198 branches, 214 ATMs, and a workforce of over 2300 employees spread across 11 Indian states.
SVC Co-operative Bank's Tweet
The bank has decided to issue an official statement on the matter due to the confusion. Furthermore, SVC Bank clarified that it was unrelated to Silicon Valley Bank (SVB) in California.
It urged its members, customers, and stakeholders to disregard any "baseless rumors and mischief-mongering" implying a connection between the two banks. The SVC Bank stated that it reserves the right to take appropriate legal action against those who spread false information about its brand.
Also, Follow us on Instagram.