What is Liability Insurance and what are it's types?
Liability insurance encompasses various coverages designed to shield individuals or organizations from the financial repercussions of lawsuits or claims. These unforeseen events can significantly impact your financial well-being, whether it's a customer injured on your business premises or a legal challenge stemming from reputational harm. This insurance is a crucial safeguard for business owners, mitigating the potential financial fallout from unexpected incidents. In the following section, let's delve deeper into the meaning and significance of liability insurance.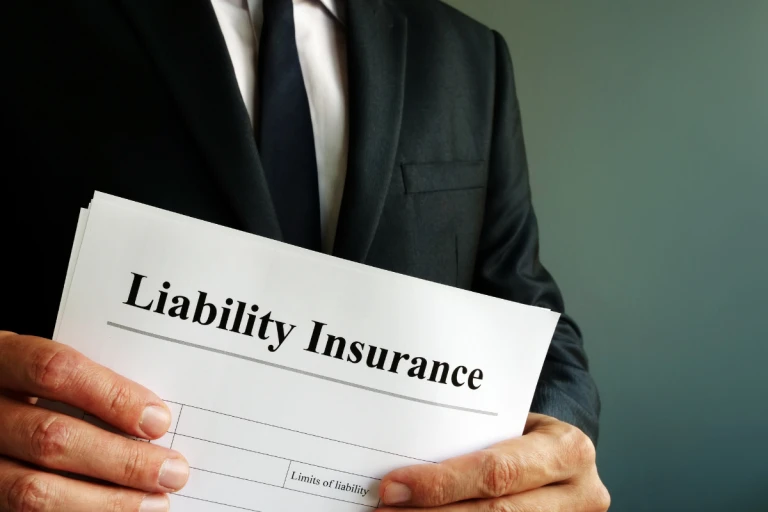 Understanding Liability Insurance
Liability insurance, by definition, provides financial protection to individuals or organizations held legally responsible for causing injury or damage to others or their property. The coverage extends to legal fees, medical expenses, and additional costs associated with a liability claim. While certain industries, like construction or transportation, may have legal obligations to carry liability insurance, many individuals and businesses opt for it voluntarily to safeguard against potential litigation and financial liabilities. The costs of liability insurance vary based on coverage types and perceived risks but are widely acknowledged as essential for individuals and organizations alike.
How Liability Insurance Works?
Liability insurance plans safeguard against insured damages by paying for covered losses, including physical harm, property damage, or personal injury. The policyholder needs to claim from the insurance carrier within the policy term, and if the loss is covered, the insurance company provides financial assistance for associated expenses. However, it's important to note that liability insurance doesn't cover all damages, and policy exclusions define the types of losses that are not covered.
Types of Liability Insurance
1. General Liability Insurance: This form of protection isn't exclusive to businesses; it's a component of home or auto insurance policies. In a commercial setting, it covers expenses related to physical injury or property damage caused by your business on its premises or due to your products or services.
2. Insurance for Directors & Officers: Designed for individuals in corporate leadership, this insurance protects against financial implications arising from managerial responsibilities, especially during investigations for various legal issues.
3. Professional Liability Insurance: Tailored for businesses offering professional services, it safeguards against liability or negligence resulting in physical harm or financial loss, covering legal fees and compensation.
Difference Between Personal and Business Liability Insurance
Personal liability insurance, part of homeowners or umbrella insurance, protects individuals and their households. Business liability insurance safeguards companies against claims of personal damage to property by their activities or goods, providing financial security for businesses and owners in case of legal proceedings.
Top 3 Providers of Liability Insurance in India
In the realm of liability insurance in India, three standout companies cater to diverse needs:
1. ICICI Lombard
Renowned for its comprehensive Doctors' liability insurance products, ICICI Lombard offers robust coverage. This insurance shields medical professionals from legal repercussions stemming from patient harm or death due to omissions, carelessness, or mistakes. The premium is determined by factors such as the indemnity limit, the doctor's risk category, and the ratio of limitations. Importantly, the policy's jurisdiction is confined to India.
2. Bharti AXA
Bharti AXA distinguishes itself by providing a range of group plans tailored to meet the liability responsibilities of employers and trusts. These plans offer a straightforward, efficient, and cost-effective way to assist workers in securing their family's financial independence in the face of unforeseen events like unexpected death or severe illness.
3. Tata AIG Insurance
Born from a collaboration between the prestigious Tata Group and American International Group (AIG), Tata AIG General Insurance specializes in crafting personalized loss and liability insurance products. These policies are designed to aid individuals and organizations in navigating unforeseen occurrences and hazards. Their commitment to customization ensures that clients receive tailored coverage that aligns with their unique requirements.
Also read: Tips to Recover from a Big Trading Loss
The bottom line
Liability insurance serves as a crucial tool for financial protection, ensuring individuals and businesses can navigate potential legal challenges with confidence. Understanding the nuances of liability insurance is key to making informed decisions about coverage and securing financial well-being in the face of unexpected circumstances.
Follow us on Instagram.