Why Qatar's $300 Billion World Cup Is Like No Other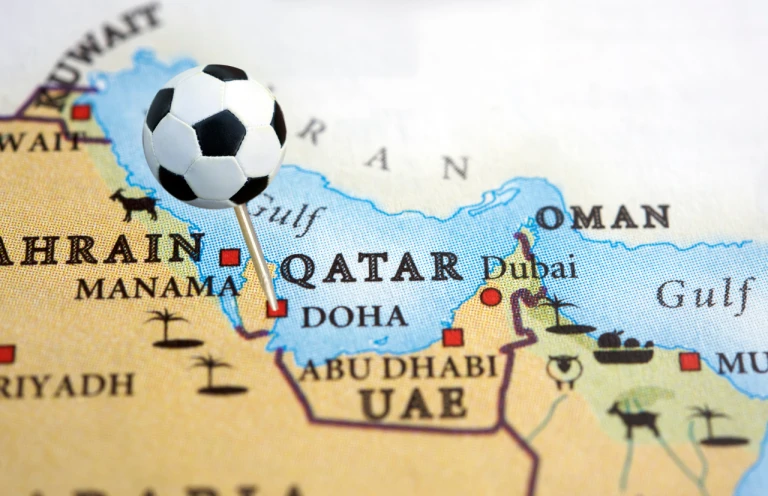 Qatar has drawn criticism ever since it was chosen to host the 2022 World Cup. The competition was moved to November and December, when the national leagues are in full swing, due to the Persian Gulf nation's oppressive climate making it impossible to hold it during the competition's traditional summertime slot. Domestic competitions are suspending for up to six weeks as a result of losing their star players. How Qatar, a tiny country of 3 million people with no history in soccer, managed to win a vote in secrecy to host the tournament is still under investigation. Human rights organisations have criticised the housing for visiting fans and the treatment of foreign workers who built the stadiums. The government claims the Sunday-starting event is a catalyst for enhancing its labour laws
Why was the bidding process contentious?
Vote-buying allegations have been rife since 2010, when soccer's governing body FIFA awarded Russia and Qatar the rights to back-to-back World Cups. Before the 2010 vote, two members of the 24-man FIFA executive committee that selects the hosts were suspended after they were caught on camera promising their support in exchange for money. 2020 saw the filing of an indictment in the US accusing several officials of accepting payments to support Qatar's bid. In January, their trial is scheduled to start in a federal court in New York. Qatar denies receiving payment for the hosting rights from anyone. According to FIFA, hosting the competition there was consistent with the organization's objective of bringing soccer to new areas.
What's in it for Qatar?
Qatar is betting that the competition will help modernise its image and elevate it to the level of regional rival Dubai as a tourist and business destination. The World Cup is the most watched sporting event in the world, with 3.6 billion television and online viewers for the most recent edition in Russia in 2018. According to Bloomberg Intelligence, Qatar was on track to finish $300 billion worth of infrastructure projects before the first game. That may seem like a lot for a nation the size of Connecticut. But Qatar is one of the richest countries in the world due to its enormous natural gas reserves. According to the event's planners, the event will boost the economy by $17 billion, or 10% of its GNP in 2021.
Why the outcry over migrant workers?
The labourers who built the new stadiums and other infrastructure were reportedly subjected to cruel treatment and hazardous working conditions, according to media reports. Amnesty International charged that the government did not adequately look into the numerous migrant worker deaths. The "kafala" (sponsorship) system, which requires workers' employers' permission to switch jobs, go home, or even open a bank account, was brought to light by World Cup preparations. The nationality of an employee "overwhelms" how they are treated. According to an allegation of racial discrimination against Qatar made by the UN in 2019.
What does the government say?
The government constructed some new housing for workers while refuting claims that they are mistreated, made commitment to increase safety. 2020 saw the introduction of new labour laws that, according to the government, were intended to undermine the kafala system by guaranteeing a minimum wage and facilitating job mobility. The number of hours that employees could work outside in the summer heat was regulated in 2021. The changes made Qatar's labour laws among the most benevolent in the Gulf, at least on paper. Although rights organisations acknowledge that working conditions have improved recently. They still regularly publish reports that detail unpaid wages, illegal recruitment fees, and a lack of effective labour law enforcement.
Is Qatar a free country?
Qatar is ruled by its emir, Sheikh Tamim bin Hamad Al Thani, who controls the government and the judiciary. Political parties are forbidden, and most people lack basic civil and political rights because they are not citizens. Human Rights Watch issued a report in March 2021 urging Qatar to change its male guardianship system. A set of customs and laws that subject many of woman's private choices to approval of a male family member. Officially, homosexuality is forbidden. All visitors are welcome, the government has promised. As long as they follow a general ban on displays of public affection that also extends to heterosexual couples. FIFA presentation on the tournament in Qatar did, however, include instructions for security personnel, including the need for "less intervention, more mediation" and "leniency towards behaviours that do not threaten physical integrity or property."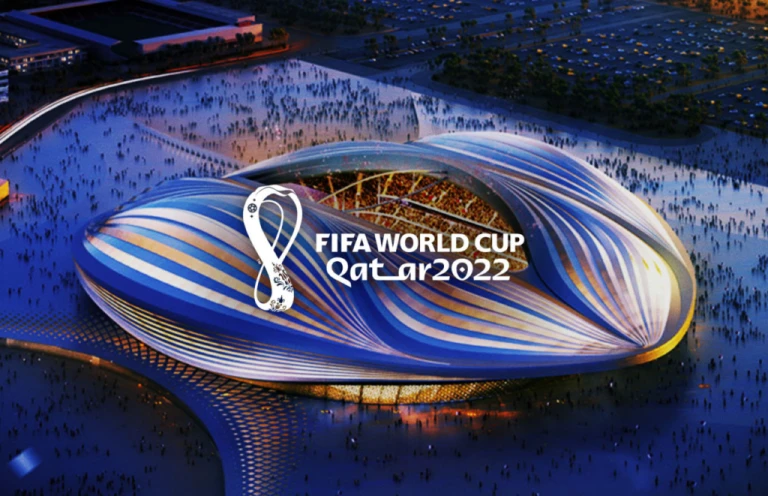 Will there be boycotts?
Soccer authorities in the participating nations ultimately rejected the idea. Despite calls for boycotts from players, teams, and fans in Norway and Denmark. While noting that the changes have generally been positive. Amnesty and other organisations disputed the notion of a stay-away and claimed that Qatar's labour reforms have not been adequately enforced. The athletic apparel company Hummel claimed that it altered the uniforms for the Danish national team because it."Does not wish to be visible during a tournament that has cost thousands of people their lives." The mayors of Paris and a number of other French cities have declared they will not erect massive screens and viewing areas for fans to watch the competition. Some blamed Qatar's subpar human rights record, while others pointed to financial considerations, rising energy prices, and the harsh winter.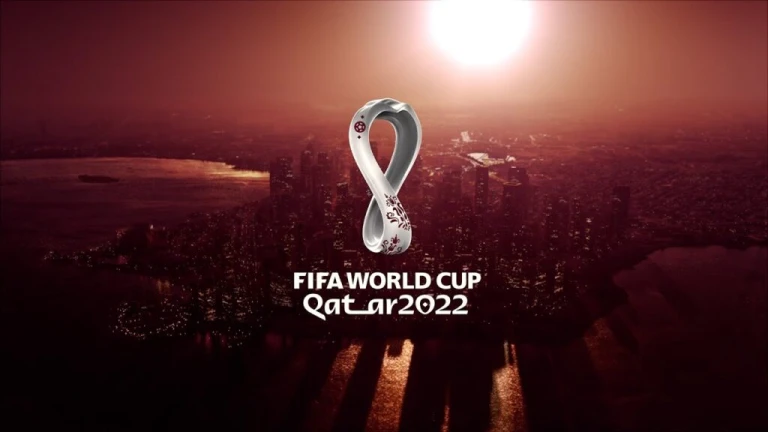 What will it be like for fans?
It should be a pleasant day outside. The temperature typically drops in December, with a high of 85 degrees Fahrenheit (29 degrees Celsius) on average in mid-November. However, some of the eight outdoor stadiums in the competition have air conditioning. Which makes FIFA's goal of making this World Cup carbon neutral more difficult to achieve. Some fans are being urged to stay in other cities in the region and fly to games because there aren't many hotels in Qatar. This World Cup will set a record for emissions, according to the CEO of Paris-based carbon management startup Greenly.
How should fans behave in Qatar?
The nation's dress code honours its Muslim heritage. While there is some latitude in five-star hotels. Most public areas, including malls, require women and men to cover their bodies from the shoulders to the knees. Public displays of affection are frowned upon; even holding hands is uncommon. Alcohol is typically only served in restaurants connected to upscale hotels. Tourists would be permitted to consume alcohol in designated areas within the eight stadium perimeters. According to World Cup organisers, though they later withdrew those plans.
Follow us on Instagram.