Best gold stocks to invest in India 2023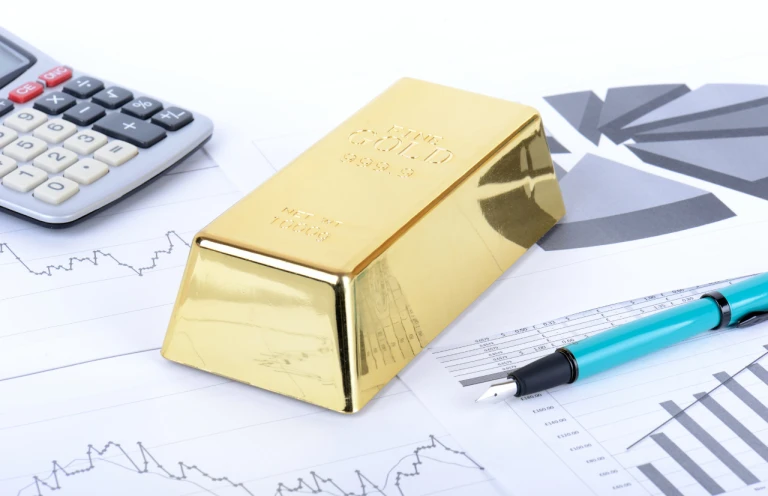 There are numerous advantages to owning Gold Stocks rather than the physical metal itself when investing in gold. Investing in gold firms may provide better total returns than investing in gold. This is done so that these companies can improve production while decreasing costs. These factors may enable gold mining companies to outperform the metal's price.
Yet, not all gold shares outperform gold. As a result, investors must carefully identify the best Gold Stocks in India to buy. Several companies specialise in gold mining, providing investors with numerous alternatives. Continue reading for a list of the finest Gold Stocks to Invest in India in 2023 that we have compiled in this article.
What are Gold Stocks?
Gold Stocks are publicly traded assets that place a heavy emphasis on gold. Gold is purchased by investors to safeguard themselves against threats such as inflationary pressures, geopolitical instability, and economic crises, which could cause the metal's price to be very volatile. It has been the case since the beginning of 2023. Because of concerns about inflation and global politics, gold rose by double digits in the first few months of the year.
Factors to remember before investing in Gold Stocks
Because gold is not a cheap item, a bad hand could cost you your money. Here are some things to consider if you intend to acquire gold shares in India or already own some:
Choose an Investing Strategy
Investing in gold stocks can be done in three ways: directly in gold mining firms, through gold exchange-traded funds, or through gold mutual funds. Before spending money, it is critical to analyse the benefits and drawbacks of each of these techniques through personal study.
Maintain Your Knowledge
To completely understand your assets, you must stay up to date on everyday occurrences.
Consult An Expert
It is natural to feel overwhelmed when investing, which may influence your investment choices. Hiring a financial advisor may be more expensive, but they may be able to assist you get the highest results.
Tax Benefits
Gold stocks also provide certain tax benefits. Funds, such as the SBI Gold Fund, are non-equity instruments. Gold Stocks can be sold for long-term capital gains after a year after the initial investment.
Start small.
You can start with a little investment in gold stocks. You don't need to have a large sum of money saved up ahead of time. Start softly and progressively increase as it gets more convenient for you.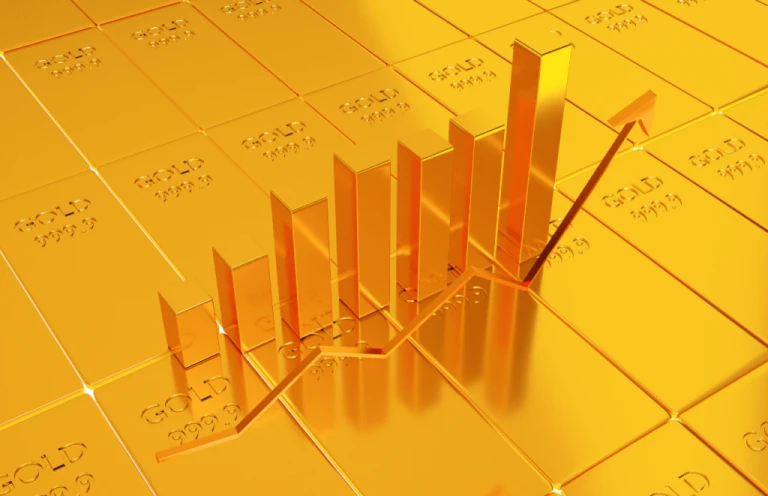 Best Gold stocks in India
The following are the top six well-known and popular publicly traded gold jewellery brand stocks in India.
Titan Company
Muthoot Finance Ltd.
Rajesh Exports
Manappuram Finance Ltd.
Vaibhav Global
Kalyan Jewellers
Performance Overview
The following is some detailed information and a performance review of the above-mentioned gold stocks:
Titan Company
Titan Company Limited is an Indian firm that primarily manufactures and sells watches, jewellery, eyewear, and other accessories and items.
Watches and Wearables, Jewellery, Eyewear, and Others are the business segments of the company. Titan Corporation Gold Stock is a well-known and prominent gold stock in India.
Muthoot Finance Ltd.
Muthoot Finance Ltd is a gold financing company established in India. The Corporation is a non-deposit-taking, non-banking financial enterprise that principally engages in the finance business.
It makes personal and commercial loans backed by gold jewellery. It makes loans against the collateral of household-used gold jewellery (HUG) rather than gold bullion.
Rajesh Exports
Rajesh Exports Ltd is in the business of selling gold and gold items. The Business refines gold and manufactures a variety of gold goods. Handmade jewellery, casting jewellery, machine chains, stamped jewellery, studded jewellery, tube jewellery, and electro-formed jewellery are all produced.
The Firm sells gold and diamond jewellery in retail through its SHUBH Jewellers branded retail jewellery network locations.
Manappuram Finance Ltd.
Manappuram Finance Ltd is a non-banking financial organisation located in India (NBFC). The company caters to the credit needs of people from lower socioeconomic classes, particularly in rural and semi-urban India.
The firm provides a variety of retail credit products and financial services.
Vaibhav global
Vaibhav Global Ltd is a vertically integrated electronic retailer established in India that sells fashion jewellery, home, beauty, leisure, and essential products. Customers in the United States and the United Kingdom can take advantage of the services provided by the company.
Kalyan Jewellers
Kalyan Jewellers India Pvt Ltd is an India-based jewellery shop, and a prominent gold firm in India. This is the country's best gold stock. The company sells jewellery made of gold, diamonds, platinum, and silver. Mudhra, Anokhi, Rang, Vedha, Tejasvi, Apoorva, Ziah, Laya, and Glo are some of the company's brands.
My Kalyan offers services such as jewellery purchase advance plans, gold insurance, wedding purchase planning, advance booking of purchases to safeguard against price hikes, gift voucher sales, and gold buying recommendations and education.
The Bottom Line
After learning about the many types of gold stocks available, you can now explore investing in gold-related stocks in India. Although though investing in gold stocks is generally secure, you should do your homework before you begin.
Follow us on Instagram.