Best Defence stocks in India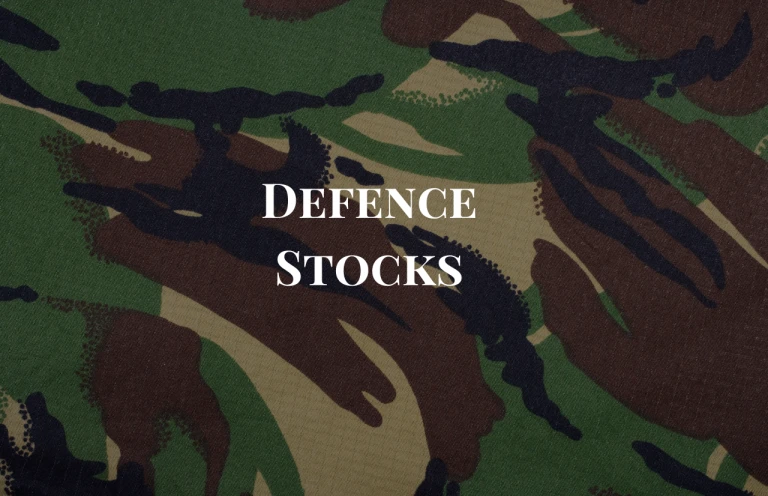 Investing in defence stocks is a great way to invest in India's future. The Indian Defence sector has seen tremendous growth in the past few years, and with the country's focus shifting towards growing its military capabilities, this trend is likely to continue. With that said, choosing the right stocks can be a daunting task. In this article, we will be discussing some of the best defence stocks in India that you may want to consider investing in. We'll also explore their potential for long-term returns and any associated risks. Read on to learn more!
Recent expansion of India's defence industry
The defence ministry's budget allocation was increased by 9.8% to $70.6 billion in Budget 2022-23. There are several reasons for this increase in defence spending, including the geopolitical standoff with China in Ladakh and the spectacle of Russian equipment failing to perform well in Ukraine. The latter situation demonstrated three things to India:
Foreign equipment availability and production can be limited at times when it is most needed. The Russians are unable to replace their used precision weapons because some of the components are manufactured in other countries, which are now refusing or unable to supply them.
Russian equipment, which makes up a large portion of the Indian Armed Forces, appears to be ineffective against Western weapon systems.
Western equipment, although of high quality, is extremely expensive and difficult to mass produce quickly – supplies to Ukraine have been slow because western countries are hesitant to supply costly equipment that is also difficult to replace in the short run.
As a result, it is not surprising that the Indian government has emphasised 'Make in India' in defence production. The defence ministry recently released the sixth positive indigenisation list (consisting of 780 items), which will reduce defence imports. Indian firms (both public and private) are also increasing their investments in defence technologies in order to gradually expand their capability in defence production.
Factors to Consider Before Investing in India's Defense Stocks
The defence industry is an evergreen one. The best way to look at the defence industry is to recognise that it will always exist. Although the development of nuclear weapons and modern artillery serves as a strong deterrent to nations using military force to settle disputes, this does not mean that war is always imminent. On the contrary, every government must safeguard and maintain its sovereignty. This includes the use of military force to defend against domestic and foreign threats, cyberterrorism, and a variety of other attacks. As a result, the defence industry develops new artillery to combat air, land, and sea threats.
A Step Towards More Eco-Friendly Defense Stocks. More and more defence industries are going green, reducing their reliance on steel, and opting for cutting-edge nuclear technology. This provides an opportunity to trade in environmentally friendly defence stocks.
Defense that is cynical and volatile It is critical to remember that stocks are cyclical. They are frequently much more volatile than non-cyclical stocks because they experience significant growth during times of economic uncertainty and rapid declines during times of peace.
Electricity is taking over the defence industry.For the majority of its history, the defence industry's primary area of expertise has been metal bending. Only a few of Earth's corporations could build massive battleships, bombers, and tanks. However, in the defence industry, as in the rest of the world, value is increasingly going to companies that provide the brains that go inside the steel rather than forging it. Cybersecurity and defence electronics are becoming increasingly important parts of almost every company's portfolio. It is the focus of the majority of current internal investment.
Best Defence Stocks in India
Here's the list of Top defence sector shares in India:
Hindustan Aeronautics Ltd.
Bharat Electronics Ltd.
Bharat Dynamics Ltd.
Mazagon Dock Shipbuilders
Cochin Shipyard Ltd.
Bharat Earth Movers Limited (BEML)
Solar Industries Ltd.
MTAR Technologies
Paras Defence and Space Technologies
Bharat Forge Ltd
1. Hindustan Aeronautics Ltd.
Hindustan Aeronautics Limited (HAL) is an Indian state-owned aerospace and defence company headquartered in Bangalore. HAL is one of the world's oldest and largest aerospace and defence manufacturers, having been founded on December 23, 1940. In 1942, HAL began licenced production of the Harlow PC-5, Curtiss P-36 Hawk, and Vultee A-31 Vengeance for the Indian Air Force.
In India, HAL currently has 11 dedicated R&D centres and 21 manufacturing divisions spread across four production units. HAL is managed by a Board of Directors appointed by the President of India through the Ministry of Defence of the Government of India.
HAL creates fighter jets, helicopters, jet engines, and marine gas turbine engines, as well as avionics, software development, spares supply, overhauling, and upgrading Indian military aircraft.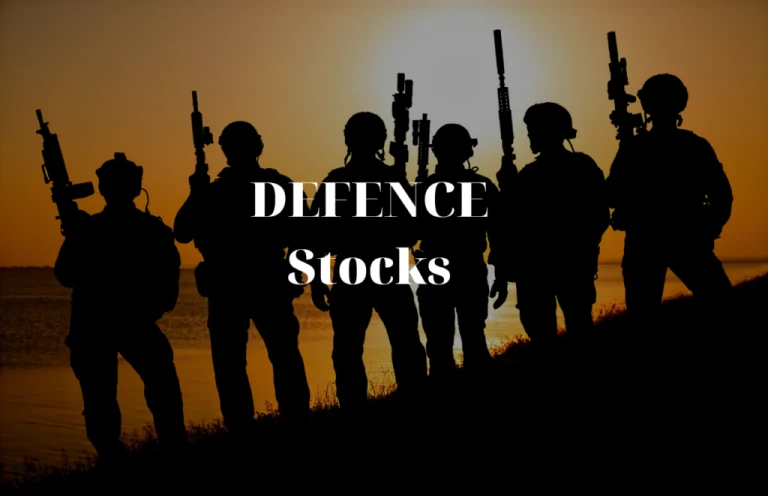 2. Bharat Electronics Ltd.
Bharat Electronics Limited (BEL) is an Indian aerospace and defence electronics company owned by the government. Its main line of business is the manufacture of advanced electronic products for ground and aerospace applications. BEL is one of India's Ministry of Defence's nine PSUs. It has been designated as a Navratna by the Indian government.
BEL is a multi-product, multi-technology, multi-unit conglomerate with over 350 products ranging from radars to missile systems, military communications, naval systems, electronic warfare and avionics, C4I systems, electro optics, tank electronics and gun/weapon system upgrades, solar photovoltaic systems, electronic components, and civilian products. Products range from small components costing a few rupees to large systems costing crores of rupees.
The company also provides turnkey system solutions based on its years of experience. While defence accounts for roughly 80 to 85% of BEL's revenue, the company has reached out to the public through civilian products such as solar traffic lights and electronic voting machines (EVMs).
3. Bharat Dynamics Ltd.
Bharat Dynamics Limited (BDL) is an Indian manufacturer of ammunition and missile systems. It was founded in 1970 in Hyderabad, Telangana, India. As a manufacturing base for guided weapon systems, BDL was founded with a pool of engineers drawn from Indian Ordnance Factories, DRDO, and the aerospace industries. It began by producing the French SS11B1, a first-generation anti-tank guided missile.
4. Mazagon Dock Shipbuilders
Mazagon Dock Shipbuilders Limited (MDL), formerly Mazagaon Dock Limited, is a Mumbai shipyard located in Mazagaon. It manufactures warships and submarines for the Indian Navy, as well as offshore platforms and support vessels for oil drilling. Tankers, bulk carriers, passenger ships, and ferries are also built by the company.
The current design portfolio of the company includes a wide range of products for both domestic and international clients. Since 1960, MDL has produced 799 vessels, including 26 warships ranging from advanced destroyers to missile boats and six submarines.
5. Cochin Shipyard Ltd.
Cochin Shipyard Limited is a shipbuilding company based in India. It is one of a number of maritime-related facilities in Kochi, Kerala, India. Platform supply vessels and double-hulled oil tankers are among the services provided by the shipyard.
Cochin Shipyard was founded in 1972 as a government-owned company, with the first phase of facilities opening in 1982. The company has been granted Miniratna status.
The yard, which has the most extensive such facilities in India, can build and repair vessels weighing up to 1.1 million tonnes. In August 2012, the Indian government announced plans to raise $15 billion in capital for further expansion through an Initial Public Offering (IPO) near the end of the fiscal year.
The bottom line
Investing in defence stocks is a good way to gain exposure to the growing Indian economy. The country's defence budget has been on the rise in recent years, and is expected to continue to grow in the future. There are a number of defence companies listed on the Indian stock exchanges, and many of them offer good investment opportunities.
Some of the best defence stocks to consider include Bharat Electronics, Hindustan Aeronautics, and Larsen & Toubro. These companies are all well-established players in the Indian defence sector, and have strong order bookings. They are also likely to benefit from continued government spending on defence. Investors should keep an eye on these stocks as they offer good potential for capital appreciation in the years ahead.
Follow us on Instagram.