Best EV stocks in India 2023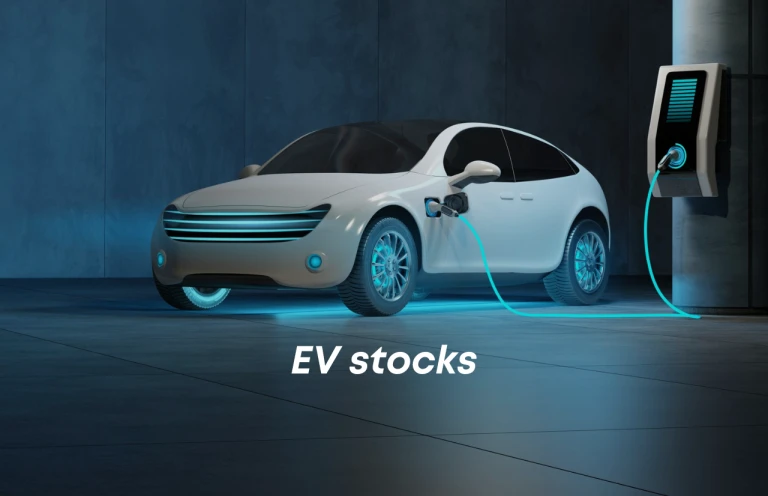 Are you looking to invest in the future of transportation and energy? Look no further than electric vehicle (EV) stocks. As the world shifts towards more sustainable modes of travel, India is not far behind. The demand for EVs is on a steady rise, making it an ideal time to invest in the best EV stocks in India. In this blog post, we'll take a closer look at some of the top-performing EV companies that are poised for growth in 2023 and beyond. So buckle up and get ready to learn about the hottest investments in green technology!
Best EV stocks in India
Following is the list of best Electric vehicle stocks in India:
Reliance Industries Ltd.
TVS motor company Ltd.
Tata Motors Ltd.
Indian Oil Corporation Ltd.
Mahindra and Mahindra Ltd.
Hindalco Industries Ltd.
Also read: Best Solar stocks in India 2023
Factors to consider before investing In EV stocks
Here are some of the most important things to think about before deciding which EV stocks to buy:
Keep an eye out for Industry leaders
Extensive Investigation
Examine a company's M&A's
Check the governments investment activity
Get rid of losing stocks from your portfolio
Keep an eye out for Industry Leaders
The auto industry in India has grown significantly and is expected to continue growing at an exponential rate. As a result, investors must conduct research on the industry's trending businesses as well as market competition in order to ensure high future returns while selecting the best electric vehicle stocks India.
Extensive Investigation
It is recommended that you conduct extensive research before investing in an Indian automaker. When investing in EV stocks, it's critical to understand the companies' financial growth potential rather than making a decision based on historical data.
Examine a company's M&As (Mergers and Acquisitions).
Mergers and acquisitions (M&A) are business-to-business financial transactions that result in the consolidation of businesses or their critical financial assets. A company, for example, can buy out and absorb another, merge with it to form a new company, take over some or all of its critical assets, make a tender offer for its stock, or launch an aggressive takeover. They are all mergers and acquisitions.
An investor must consider these extensive fundamentals when determining where to park their investments in the market.
Check the Government's Investment Activity
Electric vehicle stocks in India will most likely determine the Indian market's demand-supply balance. Furthermore, the national government has heavily promoted EV drives, especially for in-house manufacturing. As a result, demand for electric vehicles has increased significantly in India.
Furthermore, the industry is poised for growth as a result of collaboration between the Indian government and automakers.
Get rid of losing stocks from your portfolio.
The eventual recovery of a stock from a steep decline cannot be predicted. Recognize the importance of being realistic about what is and is not possible in the stock market. As a result, admit your mistake and sell the underperforming stock as soon as you realise it's in your portfolio to avoid further losses.
Also read: Best Aviation stocks to buy
Performance Overview
Following is the performance overview of EVS stocks:
Reliance Industries Ltd.
Reliance Industries Limited is an Indian company that operates in the Oil to Chemicals (O2C), Oil and Gas, Retail, Digital Services, and Financial Services industries. The downstream manufacturing facilities, logistics and supply-chain infrastructure, aviation fuel, petrochemicals, fuel retailing through Reliance BP Mobility Limited, and bulk wholesale marketing are all part of the 02C segment.
Refinery off-gas crackers, aromatics, gasification, multi-feed, and gas crackers are among its assets. The oil and gas segment includes the exploration, development, and production of natural gas and crude oil. The retail segment also includes consumer retail and a number of related services.
The "Digital Services" segment offers a variety of digital services. Furthermore, the management and deployment of specific Company resources to a variety of activities such as non-banking financial services and insurance broking are included in financial services agreement.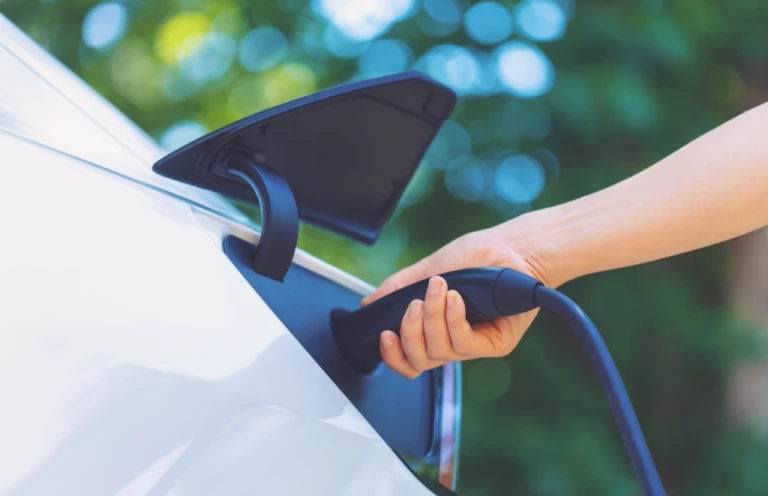 TVS Motor Company Ltd.
TVS Motor Company Limited manufactures motorcycles, scooters, mopeds, three-wheelers, parts, and accessories. The company manufactures motorcycles such as the TVS Raider, TVS Radeon, TVS StaR City +, and TVS Sport, as well as scooters such as the Apache Series RTR, Apache RR 310, TVS Jupiter, TVS Scooty Pep+, and others.
Furthermore, among the company's moped models are the TVS XL 100 Win Edition, TVS XL 100 Comfort, TVS XL 100 Heavy Duty, TVS XL 100 Comfort iTouch Start, and TVS XL 100 Heavy Duty i-TouchStart.
TVS Kings are among its three-wheelers. One of its electric vehicle models, for example, is the TVS iQube. Customers can also view the TVS Apache series motorcycles on the company's mobile app, TVS Augmented Reality Interactive Vehicle Experience (ARIVE), which provides detailed information about the vehicle as well as the ability to book a test ride and place an order.
Tata Motors Ltd.
Tata Motors Limited is an international automobile manufacturer. The company's diverse portfolio includes a variety of cars, SUVs, trucks, buses, and defence vehicles. Among its segments are automotive operations and other operations.
Tata Commercial Vehicles, which includes small commercial vehicles (SCV) and pickup trucks, medium and heavy commercial vehicles, intermediate light commercial vehicles, and CV passenger vehicles manufactured under the Tata and Daewoo brands; Tata Passenger Vehicles, which includes utility vehicles and passenger cars manufactured under the Tata and Fiat brands; and Jaguar Land Rover, which includes cars manufactured under the Jaguar and Land Rover brands.
Its products and services include information technology (IT), machine tools, and factory automation solutions.
Indian Oil Corporation Ltd.
Indian Oil Corporation Limited is an oil company based in India. Petroleum Products, Petrochemicals, and Other Business Activities are the Company's segments.
Other business activities include gas exploration, oil and gas exploration, explosives and cryogenics, windmills, and solar power generation. Its business interests span the entire hydrocarbon value chain, from refining, pipeline transportation, and marketing to crude oil and gas exploration and production, petrochemicals, gas marketing, alternative energy sources, and downstream globalisation.
It operates a network of fuel stations, bulk storage terminals, inland depots, aviation fuel stations, LPG bottling plants, and lube blending plants. It has also installed approximately 257 EV charging stations and 29 battery swapping stations at its energy pumps across the country. Furthermore, it owns and operates nine refineries in India.
Mahindra and Mahindra Ltd.
Mahindra and Mahindra Limited is a company based in India that primarily manufactures mobility products and farm solutions. Automotive and Farm Equipment are two of the company's segments.
Automotive sales include automobiles, spare parts, mobility solutions, construction equipment, and related services. Farm Equipment sales include tractors, implements, spare parts, and related services. The Powerol and spares business units are also included.
Sport utility vehicles (SUVs), pickup trucks, commercial vehicles and tractors, electric vehicles, two-wheelers, and construction equipment are among the products and solutions offered by the company.
Aerospace, aftermarket, agribusiness, automotive, boats, clean energy, consulting, construction equipment, defence, farm equipment, hospitality, information technology, insurance broking, logistics, power backup, retail, steel, real estate and infrastructure, and vehicle and equipment finance are among its industries. It is frequently regarded as one of the most popular EV stocks in India.
Hindalco Industries Ltd.
Hindalco Industries Limited is a metal flagship company based in India. The Novelis segment of the Company represents Novelis Inc, a wholly owned foreign subsidiary engaged in the production and sale of aluminium sheet and light gauge products in North America, South America, Europe, and Asia.
The Company's aluminium business is represented by its Aluminium segment, which includes Utkal Alumina International Limited (AIL), Hindalco Almex Aluminum Limited (HAAL), Suvas Holdings Limited (SHL), and Minerals and Minerals Limited (M&M).
The Bottom line
Finally, in terms of market growth, the pandemic has sparked a demand for goods that can assist in reducing the alarming level of pollution, and electric vehicles are a remarkable way to significantly reduce emissions in the environment and a step towards sustainable growth.
However, given the country's recessionary trend, it would be prudent from an investment standpoint to weigh the pros and cons to determine whether the country has the potential to meet the benchmark in question. Otherwise, the figures would only be valid on paper. As a result, it is advised to invest cautiously and thoroughly before selecting electric vehicle related stocks in India and making a wise investment decision.
Follow us on Instagram.