Tata Steel's UK Green Transition Takes Toll on Financials
Tata Steel, one of India's largest steel manufacturers, has reported a substantial net loss of Rs 6,511 crore for the July-September quarter on a consolidated basis. This stark contrast from a profit of Rs 1,297 crore in the same period the previous year is primarily attributed to the company's efforts to transition its UK business to a more environmentally sustainable model. This transformation necessitated significant provisions and write-offs, notably affecting the company's financial performance.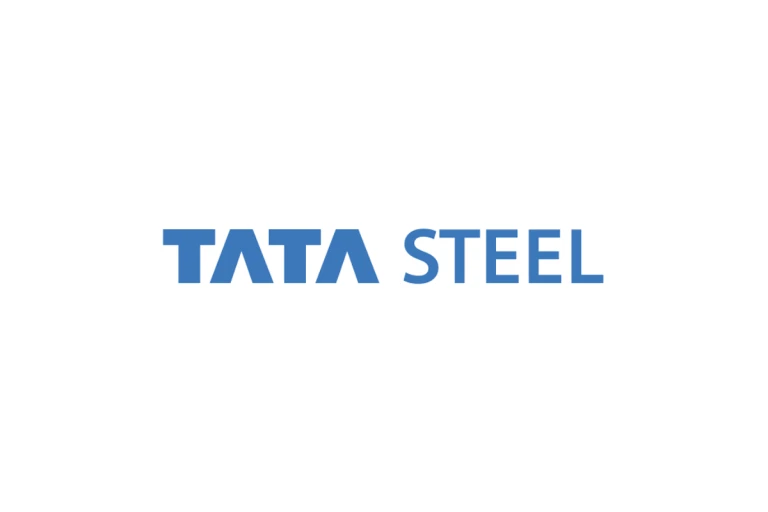 Provisions for UK Business Transition
The loss is predominantly a result of provisions related to the proposed green transition of Tata Steel's UK business. The company incurred a charge of Rs 6,358 crore on the consolidated balance sheet and Rs 12,560 crore on the standalone balance sheet for its UK business. The transformation in question involves dismantling blast furnace operations and replacing them with electric arc furnace facilities, a move intended to reduce carbon emissions. However, this transition is expected to result in thousands of job losses, adding to the challenges the company faces.
Standalone Loss and Consolidated Revenue
The standalone loss for Tata Steel in the last quarter stood at a substantial Rs 8,854 crore, compared to a profit of Rs 1,856 crore in the same period of the previous fiscal year. Additionally, the consolidated revenue for the company dropped by 7 percent to Rs 55,682 crore, indicating the financial strain that the green transition of the UK business has placed on the company's balance sheet.
The UK Transition Agreement
The transition in the UK is anchored in a non-binding term sheet signed between Tata Steel UK and the UK government, represented by Chancellor Rishi Sunak. This agreement aims to invest £1.25 billion in Port Talbot for a shift from traditional blast furnace (BF) steelmaking to a less carbon-intensive electric arc furnace (EAF) approach, with a capital contribution of £500 million from the British government. While this transition is critical for environmental reasons, it presents considerable financial and employment challenges.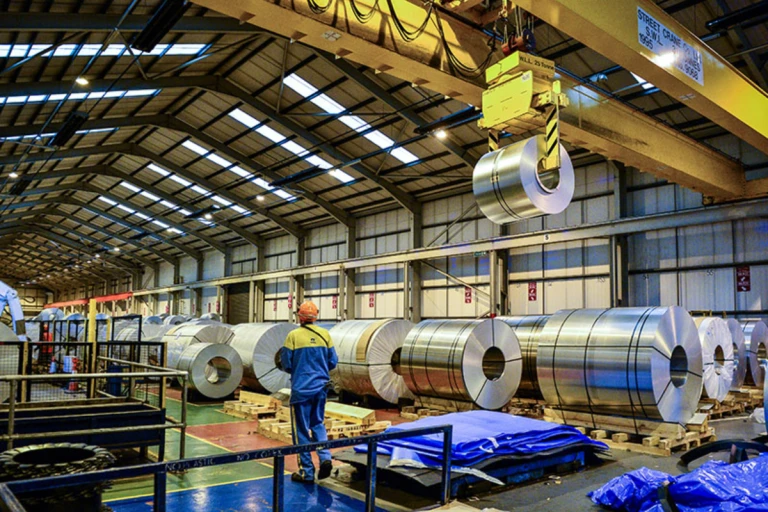 Breakdown of Provisions
The significant provisions made in the consolidated results encompass three key areas:
Restructuring Costs: A provision of Rs 2,425 crore has been allocated to cover expenses related to potential asset closures and redundancy costs. Although the specific number of job cuts has not been officially disclosed, it is widely estimated to be around 3,000.
British Steel Pension Scheme Benefits: An additional charge of Rs 1,187 crore has been recognized for the members of the British Steel Pension Scheme (BSPS) as part of the transition process.
Impairment of Assets: A Rs 2,631 crore impairment charge has been recorded for "heavy end assets," including blast furnaces and related equipment. These assets are expected to have a defined period of use going forward.
Impact on Standalone Basis
The impairment charge on a standalone basis pertains to a step-down subsidiary called T Steel Holdings Pte., to which Tata Steel had lent $4.115 billion. The carrying value of this loan, amounting to Rs 34,168.9 crore, was recorded as an investment as of September 29, 2023. This charge is associated with the costs of the green transition of the UK business, amounting to Rs 12,560 crore recognized in the quarter.
Future Plans and Initiatives
As the transition process unfolds in the UK, Tata Steel's CEO and Managing Director, T.V. Narendran, has expressed the company's intention to submit a detailed decarbonization proposal to the Netherlands government, seeking regulatory and financial support. Additionally, Tata Steel is entering into an agreement to secure 379 MW of renewable power to support its operations in India.
Capital Expenditure
Koushik Chatterjee, the Executive Director and Chief Financial Officer of Tata Steel, noted that the company's capital expenditure during the quarter amounted to Rs 4,553 crore, with Rs 8,642 crore spent during the first half of the fiscal year. A significant portion of this investment is directed towards the 5 million tonne Kalinganagar expansion, which reflects the company's commitment to future growth and development.
Also read: Best Car Loans in India 2023
The Bottom Line
In conclusion, Tata Steel's financial results for the last quarter, marked by a significant net loss, reflect the challenges and costs associated with its ambitious green transition in the UK. While the company is committed to a more sustainable steel production model, the financial toll, including provisions for restructuring and asset impairments, has been substantial. However, Tata Steel's investments and plans for decarbonization signal a commitment to environmental responsibility and future growth.
Follow us on Instagram.