How to Shop With Amazon Pay Later?
Are you tired of missing out on great deals because you don't have the funds upfront? Do you wish there was a way to shop now and pay later without the hassle of applying for credit cards or loans? Look no further than Amazon Pay Later! This convenient service allows eligible customers to make purchases on Amazon and pay for them in installments over time. In this blog post, we'll show you how easy it is to use Amazon Pay Later for all your shopping needs. So sit back, relax, and get ready to shop smarter.
What is Amazon Pay Later?
Amazon Pay Later offers a convenient and quick way to access instant credit for purchases made on Amazon.in. The setup process is straightforward, taking only a couple of minutes and eliminating the need for credit card information. Once set up, you can choose this as a payment option during checkout on Amazon.in. You have the flexibility to pay in the following month or opt for EMIs spanning from 3 to 12 months. Monitoring your purchases, repayments, and limits is made easy through a user-friendly dashboard. Amazon Pay Later is made available to customers through a partnership between Amazon and either axio or IDFC FIRST Bank, one of their trusted lending partners.
Amazon Pay Later Eligibility Criteria
To be eligible for Amazon Pay Later, you must fulfill the following criteria:
Have an Amazon.in account with a verified mobile number.
Possess a valid Permanent Account Number (PAN) card.
Maintain a bank account with one of the selected banks.
Provide one of the following officially valid documents as address proof:

Driving license
Voter ID card
Aadhaar card
Utility bills (not older than 60 days)
Passport
In addition to the above requirements, you need to meet the following conditions:
Be 23 years of age or older.
Eligibility is determined based on the information already available with Amazon and your credit bureau history.
The lending partner will assess various factors to determine your Amazon Pay Later limit.
How to register with Amazon Pay Later?
At present, the registration process for Amazon Pay Later is exclusively available on mobile devices, including the Amazon mobile app and mobile web (m-web).
To register for Amazon Pay Later, follow these simple steps:
Step 1: Access the Amazon Pay Later registration page through Dashboard or Your Accounts section.
Step 2: Complete the Know Your Customer (KYC) process. There are four options available for completing the KYC:
Existing KYC: This option is displayed if you have already completed the KYC process for Amazon Pay Balance.
OTP Based eKYC: Use this option to complete the KYC process through a one-time password (OTP).
Existing customer with lending partner: If you have previously completed KYC with Amazon's lending partner, this option will be shown.
KYC as received from CKYCR under CERSAI: Select this option if you have received KYC details from the Central KYC Registry (CKYCR) under the Central Registry of Securitization Asset Reconstruction and Security Interest of India (CERSAI).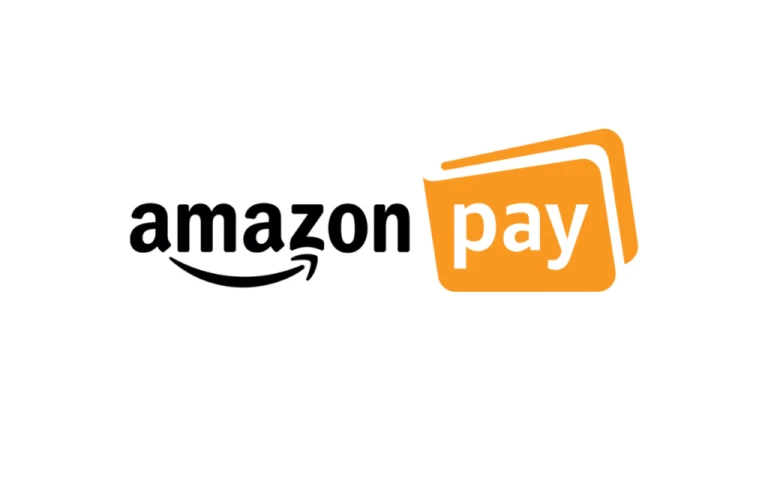 How to Pay back Amazon Paylater Bill?
Repayment Date
For customers using axio as their lending partner, the due amount for purchases made with Amazon Pay Later between the 1st and the end of the month will be calculated on the 1st day of the following month. The payment will be due by the 5th day of that same month.
For example: If you make a transaction using Amazon Pay Later between June 1st and June 30th, and your lending partner is axio, the due amount will be calculated on July 1st, and the payment or first EMI will be due on July 5th.
Customers using IDFC as their lending partner, the due date or first EMI date for purchases made between the 1st and the 15th of the month will be on the 5th day of the next month. For purchases made between the 16th and the end of the month, the due date or first EMI date will be on the 5th day of the second subsequent month.
Example: If you make a transaction using Amazon Pay Later on June 14th and your lending partner is IDFC, the first EMI will be due on July 5th. If you make a transaction on June 18th, the first EMI will be due on August 5th (the month following the subsequent one).
Repayment Options
Amazon Pay Later offers two repayment options: auto repayment and manual repayment.
1. Auto Repayment: You can set up auto repayment during registration or at the time of your first purchase using Amazon Pay Later. You can also set it up from the dashboard. This option allows for automatic deduction of the due amount from your linked bank account or debit card. It ensures convenient and hassle-free repayments.
To set up auto repayment, you will be redirected to your bank's page where you can complete the process using net banking or debit card-based authentication. It's important to note that some banks may charge a one-time mandate setup fee. Please carefully review the details provided on your bank's page.
2. Manual Repayment: The Amazon Pay Later dashboard also provides a manual repayment function. You can use this option to manually repay your installments or the full outstanding balance using your debit card, UPI, or net banking from any bank account.
It's important to remember that repayment of Amazon Pay Later credit dues cannot be made using another credit card or loans. Additionally, Rupay credit cards are not supported for auto repayment setup. you will be notified about upcoming payments via SMS and/or Email, 3-4 days before the due date so that you can keep the bank account well-funded for the repayments.
Also read: Strategies to reduce home loan interest rate
Amazon Pay Later late payment fees
In the event that you fail to make your payments on the due date, you are kindly asked to make the payment manually as soon as possible. If the dues are not repaid by the due date, which is the 5th day of the following calendar month, the lender may impose a late fee. For precise information regarding the applicable late fee charges on your loan, please refer to the Key Fact Statement before the transaction or the Sanction Letter after the transaction. The following table provides an illustrative overview of the charges:
| | |
| --- | --- |
| Monthly due amount (INR) | Late payment fee (INR) |
| <= Rs 200 | 0 |
| >200 <= Rs 1,000 | 125 |
| >1,000 but <=5,000 | 250 |
| >5,000 but <=20,000 | 425 |
| >Rs 20,000 | 600 |
Also read: Types of Home loans
Benefits
Here are some key benefits of using amazon pay later
Receive an immediate approval on your credit limit from the lender.
No need to provide credit card details.
No fees for processing or canceling.
No charges for closing the account before the due date.
Enjoy a smooth checkout experience on Amazon.in with this payment option.
Easily monitor your expenses and repayments on the dedicated EMI dashboard.
The Bottom Line
The bottom line is that Amazon Pay Later can be a very useful tool for frequent online shoppers. It allows you to make purchases without having to worry about immediate payment, and it comes with flexible repayment options too. However, like any other credit option, it's important to use Amazon Pay Later responsibly and keep track of your spending. With these tips in mind, you can shop using Amazon Pay Later with confidence and take advantage of its benefits while staying within your budget. So go ahead and try out this convenient payment method on your next shopping spree!
Follow us on Instagram.