History of Tata Group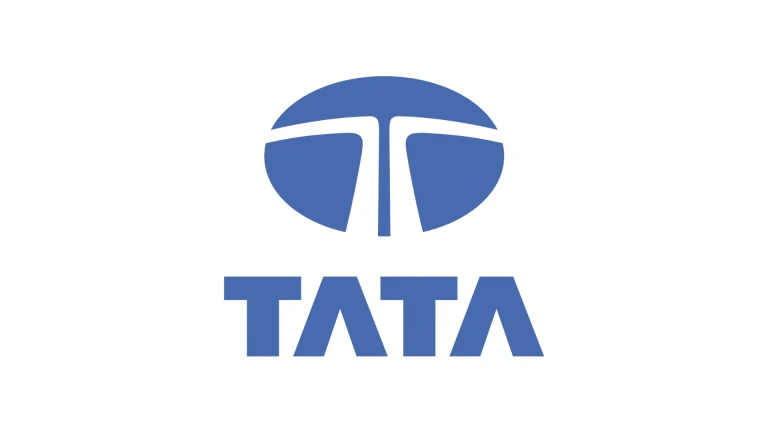 Tata Group is a multinational Indian conglomerate with holdings in a wide range of industries, including aviation, steel, power, chemicals, and information technology. Jamsetji Tata founded it in 1868, and it is one of India's largest private-sector companies. Tata Group is known as "Father of Indian Industry".
Aside from its existing operations, the company has recently expanded into renewable energy and infrastructure development. After acquiring several global corporations, the Tata Group gained international recognition.
Over 100 companies are owned by the group, which operates in seven business sectors: communications and information technology, engineering, materials, services, energy, consumer products, and chemicals. Furthermore, the company operates over 70 manufacturing facilities on six continents.a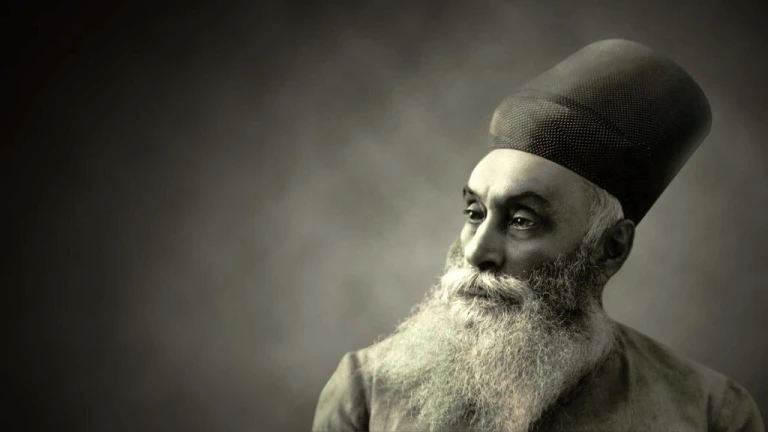 Powerful Tata companies and subsidiaries include Tata Communications, Tata Consumer Products, Tata Chemicals, Tata Elxsi, Vistara, Tata Consultancy Services, Tata Motors, Tata Power, Tata Steel, Voltas, Tata Cliq, Titan, Trent (Westside), Indian Hotels Company Limited, TajAir, TATA AutoComp Systems Ltd, Cromā, and Indicash.
Brief Information about Tata Group:
Year of Foundation
1868
Name of Tata Founder
Jamsetji Tata
Headquarter
Mumbai, India
Leading Team
N. Chandrasekaran – Executive Chairman
Venu Srinivasan – Director
Ajay Piramal – Director
Dr. Ralf Speth – Director
Bhaskar Bhat – Director
Harish Manwani – Director
Saurabh Agarwal – Director
Vijay Singh – Director
Market Capitalization
Over $260 Billion (INR 23.4 Trillion) Approx
No. of Employees
More than 35,000
Number of Countries Present in
100
Brief Information about Tata Group
Timeline of Tata History
Pre-Independence Events
Year 1868 – Jamsetji Tata established a trade business with a $21,000 initial investment.
Year 1874 – In Nagpur, Jamsetji built a textile mill.
Year 1892 – The JN Tata Endowment Fund was created by Jamsetji to support Indian students who want to pursue their education overseas.
Year 1903 – The Taj Mahal Hotel was opened
Year 1904 – After Jamsetji's death, Sir Dorabji Tata took over as Chairman in 1904.
Year 1907 – The Tata Iron & Steel Company, Sir Dorabji's first enterprise.
Year 1907 – The first foreign office for the Tata Group was established in London.
Year 1909 – In 1911, the Indian Institute of Science was founded, and its initial class of students were enrolled.
Year 1910 – The birth of Tata Power.
Year 1917 –With the well-known soap brands Hamam and Moti from Tata Oil Mills Co (TOMCO), the firm officially enter the consumer market. In 1984, Hindustan Lever purchased it.
Year 1929 – JRD Tata earns the country's first pilot's license, which leads to his early passion with flight and the great aviator Louis Bleriot.
Year 1932 – ATA Airlines was established. Later it was renamed as Air India.
Year 1939 – In Mithapur, Tata Chemicals was founded.
Year 1941 – The Sir Dorabji Tata Trust commissioned the construction of the Tata Memorial Hospital, which would provide cancer care to all citizens of the nation.
Year 1945 – Tata Engineering and Locomotive Company is established.
Year 1945 – The Tata Institute of Fundamental Research was founded by JRD Tata and Homi Bhabha.
Year 1946 – For the Indian Hockey Association, Naval Tata was chosen president.
Post-Independence Events
Year 1952 – The company introduces Lakme, the country's first cosmetics brand. Along with TOMCO, it was sold to Hindustan Unilever in 1984.
Year 1954 – Voltas was established.
Year 1954 – TELCO joined the commercial vehicle market, and after six months the first Tata Mercedes-Benz truck was released.
Year 1962 –A cup of Tata Finlay greets the nation as it wakes up. (later, the iconic Tata Tea; currently, Tata Global Beverages)
Year 1962 –The establishment of Tata Exports (now Tata International), which specialized in trade, distribution, and the production of leather goods
Year 1968 – Tata Consultancy Services, the first software services provider in India, operates in 46 nations.
Year 1969 – The National Centre for the Performing Arts was established.
Year 1982 –The Taj Group has intensified its globalization.
Year 1983 – Tata Salt was the country's first iodized branded salt.
Year 1984 – With the addition of Titan Industries, the business expands in the dependable watch industry.
Year 1991 – TELCO (now Tata Motors) entered the passenger car market with the Tata Sierra and Tata Estate (1992).
Year 1991 – In Mumbai, JRD Tata created the Tata Central Archives.
Year 1991 – Ratan N. Tata took over as chairman of Tata after JRD Tata resigned from his position. He led the organization's growth into a $100 billion business.
Year 1992 – Titan introduces Raga, a new line of women's watches. Simultaneously, Fastrack (1998) became an iconic young brand.
Year 1992 – JRD Tata received India's highest civilian honour, the Bharat Ratna, for his contributions to nation-building in the year, and he also received the UN Population Award.
Year 1994 –Tanishq makes its debut.
Year 1998 – TELCO launched the Tata Indica and Tata Safari in India (now Tata Motors).
Early 2000's Events
Year 2000 – Tata Tea purchased the historic British Tetley group, which was then 160 years old.
Year 2001 – Tata AIG was introduced this year and Tata AIA in 2000.
Year 2002 – Tata Communications was founded by the Tata group. The firm became known as a global leader in network solutions.
Year 2003 – TCS became the first Indian software business to have a revenue of one billion dollars. It became India's largest IPO in 2004, generating approximately $1.2 billion.
Year 2004 – Tata Motors purchased Daewoo Motors' heavy vehicle division.
Year 2006 – Tata Sky (now Tata Play) was founded, and the firm also became an entertainment supplier.
Year 2006 – Croma was created as India's first national network of multi-brand stores for consumer electronics and durables.
Year 2007 – Corus was purchased by Tata Steel (now Tata Steel Europe). It grew to become Europe's second-largest steelmaker.
Year 2008 –Tata Motors introduces the Tata Nano, which will make safe transportation accessible to millions.
Year 2011 – Tata Medical Center was opened by Ratan Tata.
Year 2012 –Coffee enthusiasts applaud TGBL's joint venture with Starbucks, an international coffee behemoth.
Year 2014 – Bombay House was the first heritage property in India to get a gold grade from the Indian Green Building Council. It was awarded a platinum certification two years later.
Year 2014 –The company launched AirAsia India, a low-cost carrier.
Year 2015 – Vistara was succeeded by Singapore Airlines.
Year 2017 –The Board of Directors nominated N. Chandrasekaran as the next Chairman of Tata Sons.
Year 2017 – The Tata group was the new title sponsor of Asia's most prestigious marathon for 10 years, the Mumbai Marathon. The Tata group and TCS jointly sponsored it.
Year 2017 –TCS and Cornell Tech jointly launched the Tata Innovation Center, with TCS investing $50 million.
Year 2018 – Tata Steel and ThyssenKrupp signed a landmark JV to create a new, strong pan-European steel company.
Year 2018 – TCS became the first listed Indian IT business to attain a market valuation of $100 billion.
Year 2019 – Tata Global Beverages and Tata Chemicals announced a merger in May 2019 to merge their consumer businesses and become Tata Consumer Products Ltd.
Year 2019 –It became the top-growing and most valuable brand among the top 25 with a brand value increase of 37% to $19.6 billion.
Year 2021-22 – The value of Tata rose by 9%. Each brand or company within the Tata Group is run separately by its board of directors.
List of Companies owned by TATA Group
| S.No. | Tata All Company Name | Industry |
| --- | --- | --- |
| 1 | Nelco Limited | Electronics |
| 2 | Tata Chemicals Limited | Chemical |
| 3 | Tata Coffee Limited | Beverage |
| 4 | Tata Communications Limited | Telecommunications |
| 5 | Tata Consultancy service | Information Technology |
| 6 | Tata Consumer Products Ltd | FMCG |
| 7 | Tata Elxsi Limited | Digital Technology and Design |
| 8 | Tata Investment Corporation Limited | Non-banking Financial Company |
| 9 | Tata Metaliks Limited | Manufacturing |
| 10 | Tata Motors Limited | Automobiles |
| 11 | Tata Steel Long Products Limited | Auto and Wire Rope |
| 12 | Tata Steel Limited | Steel |
| 13 | The Indian Hotels Company Limited | Hospitality |
| 14 | Tata Power Company Limited | Power |
| 15 | Titan Company Limited | Wrist Watch |
| 16 | Trent Limited | Branded Retail |
| 17 | Voltas Limited | Home Appliances and Consumer Electronics |
| 18 | Tata AutoComp System | Auto Component |
Brief Introduction to Tata's Subsidiary companies
Following is the brief introduction to the Tata's subsidiary companies.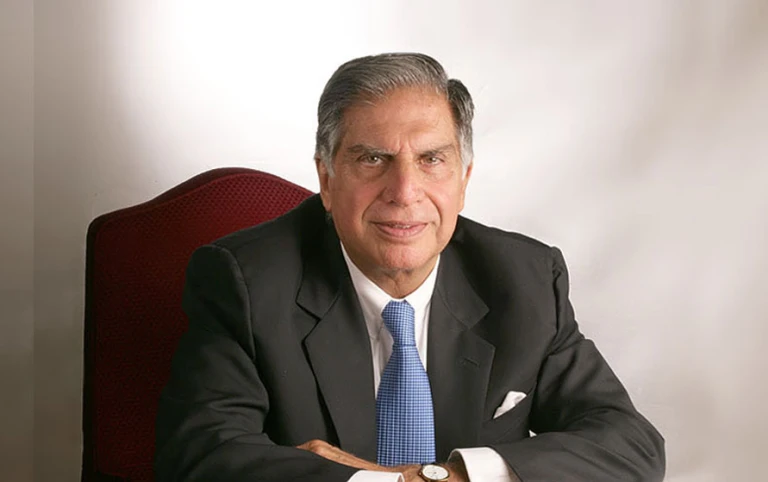 Nelco Limited
Nelco Limited is an Indian Company. The Company offers integrated security and surveillance systems and solutions for small aperture terminal (VSAT) communication.
The Company has two wholly-owned subsidiaries: Tatanet Services Ltd. (TNSL) and Nelco Network Products Ltd. The Company is a subsidiary of The Tata Power Company Limited, in addition.
Tata Chemicals Limited
Tata Chemicals Limited is a holding company. Basic chemical products and specialty goods make up the Company's two business sections. Its Basic Chemistry Products division manufactures inorganic chemistry products for a variety of markets, including the glass, detergent, pharmaceutical, biscuit, and bakery industries.
Its specialty products include formulations for feed, food, and pharmaceutical clients, specialty silica for the rubber/tire sector, and specialty food components like prebiotics. Through its subsidiary, Rallis India Limited, it also offers seeds and crop care to the agricultural industry.
Tata Coffee Limited
The Indian corporation Tata Coffee Limited manufactures, sells, and distributes coffee, tea, and related goods. Further, Plantations and Value Added Products are two of the company's segments.
Coffee and other plantation crops are grown, manufactured, and sold as part of the Plantations division. The manufacturing and marketing of roasted, ground, and instant coffee goods make up the Value Added Products section.
Tata Communications Limited
Tata Communications Limited, a firm with its headquarters in India, specializes in offering global telecommunications services. Voice Solutions (VS), Data and Managed Services (DMS), and Real Estate are the company's segments (RE).
Tata Communications Transformation Services Limited, Tata Communications Collaboration Services Private Limited, Tata Communications Payment Solutions Limited, Tata Communications Lanka Limited, and Tata Communications International Pte are some of the company's subsidiaries. TC IOT Managed Solutions Limited & Limited.
Tata Consultancy service
Tata Consultancy Services Limited (TCS) is an Indian firm that offers information technology (IT) services as well as digital and commercial solutions. The business segments of the company include manufacturing, retail, and consumer business; banking, financial services, and insurance; communication, media, and technology; life sciences and healthcare; and others.
Its service offering includes platform solutions, connected marketing solutions, cloud services, business process services, business intelligence and performance management, IT and assurance services, and business process services. It provides services to a variety of sectors, including insurance, healthcare, retail, and telecom.
Tata Consumer Products Ltd
Tata Consumer Products Limited is an Indian firm that trades, manufactures, and distributes consumer goods. Branded and Non-Branded are the two business divisions of the company.
The branded category is divided into three sections: Indian drinks, Indian cuisines, and international beverages. Branded water, tea, and coffee are sold by India drinks. The sale of food items is done by Indian foods. Branded tea, coffee, and water are sold by international beverages.
Tata Elxsi Limited
Technology and design services are offered by Tata Elxsi Limited. Software development and services and system integration and support are the two business sectors that the company operates in.
Its software development and services segment is engaged in technology consulting, new product design, development, and testing services; consumer insights and strategy; visual design and branding; product and packaging design; user experience design, service experience design and transportation design and high-end content and three dimensional (3D) animation services.
Tata Investment Corporation Limited
Tata Investment Corporation Limited is an investment company. The Company makes investments in equity shares, debt instruments, and mutual fund companies operating in a variety of industries, both listed and unlisted.
The Company invests in a portfolio of quoted and unquoted securities from businesses operating across a range of industries, including Tata Companies. Dividends, interest, and profits from the sale of long-term investments make up its main revenue streams. The Company also purchases bonds, venture capital funds, and mutual fund units.
Tata Metaliks Limited
Tata Metaliks Limited is situated in India and produces foundry-grade pig iron. Spheroidal graphite (SG) iron production and development, project-based consulting, pollution control, specialized training, and testing facilities are just a few of the end-to-end technical services that the company provides.
Applications for its products include crankshafts, pressure-tight precision castings, rolling mill rolls, motor and generator housings, and automotive engine blocks.
Tata Motors Limited
Tata Motors Limited is a multinational vehicle manufacturer. A variety of automobiles, sports utility vehicles, trucks, buses, and defense vehicles are included in the company's varied portfolio.
Automotive activities and other operations are among its segments. Tata Commercial Vehicles, which includes small commercial vehicles (SCV), pickup trucks, medium and heavy commercial vehicles, is one of the four reportable subsegments for the automotive industry. intermediate between light commercial vehicles and CVs.
Tata Steel Limited
Located in India, Tata Steel Limited is a producer of steel. The business makes steel, by using raw materials and doing finishing operations.
Hot-rolled (HR), cold-rolled (CR), coated coils and sheets, coated steel coils and sheets, precision tubes, tyre bead wires, spring wires, bearings, galvanised iron (GI) wires, agricultural and garden tools, and transportation tubes are among its goods. Agriculture, automotive, steel, construction, consumer products, energy and power, engineering, and material handling are some of its segments.
The Indian Hotels Company Limited
The Indian Hotels Company Limited is a holding company. The business operates restaurants and offers mobile food services in addition to short-term lodging.
The primary business of the company is owning, running, and managing hotels, palaces, and resorts that operate under a variety of brands, including Taj, SeleQtions, Vivanta, The Gateway, Ginger, Expressions, ama Stays and Trails, and TajSATS.
Furthermore, it runs eateries and firms selling food and drinks under the Golden Dragon, Wasabi by Morimoto, Thai Pavilion, House of Ming, and Shamiana brands.
The Tata Power Company Limited
Tata Power Corporation Limited is an integrated power company headquartered in India. The Company runs enterprises in the production, transmission, and distribution of electric power as well as in the sale of electronic goods and services.
Generation, Renewables, Transmission and Distribution, and Others are among the company's segments. Project management contracts and infrastructure management services, property development, and oil tank leasing fee are all included in the Others sector.
Titan Company Limited
Titan Company Limited is a company with its headquarters in India that specializes in producing and marketing watches, jewelry, eyeglasses, and other accouterments and goods.
The company's segments include Eyewear, Jewelry, Watches and Wearables, and Others. Brands like Titan, Titan Clock, Fastrack, Sonata, Zoop, Octane, Xylys, Helios, Titan Raga, Favre-Leuba, Nebula, and SF are represented in the Watches & Wearables sector.
Brands like Tanishq, Mia, Zoya, and CaratLane are part of the jewelry category. The Titan EyePlus brand is part of the eyewear category.
Voltas Limited
Voltas Limited is an Indian business that offers engineering projects, services, and equipment for air conditioning and cooling.
Unitary Cooling Products for Comfort and Commercial Use, one of its segments, manufactures, sells, and provides after-sales services for products for cooling appliances and cold storage.
Follow us on Instagram