What is Debt Trap and How to overcome it?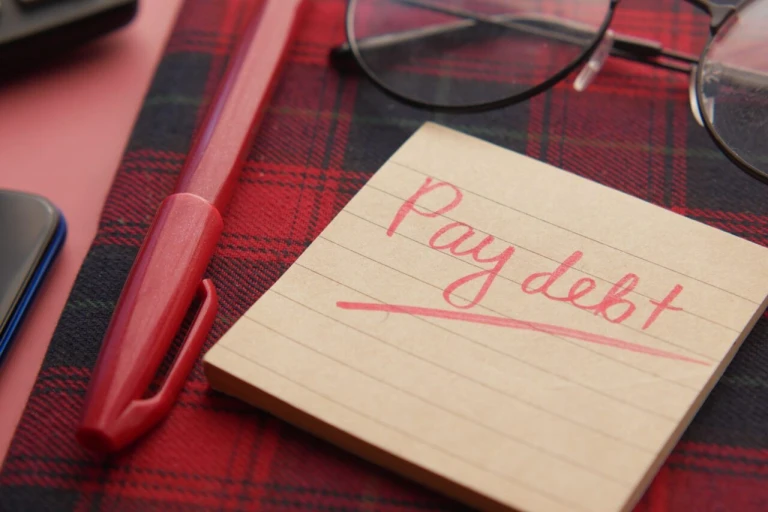 A debt trap is a situation in which debt accumulation and interest payments become so large that it's difficult, if not impossible, to ever get out of the situation. Unfortunately, these traps are becoming increasingly common in today's society. The average household now carries more debt than ever before, and this can have serious consequences for individuals and families. If you are struggling with debt, you may be feeling overwhelmed and unsure of how to get out. In this blog post, we will explore what a debt trap is and outline some steps you can take to overcome it. Read on to learn more about managing your debt and getting back on track with your finances.
What is Debt Trap?
A debt trap is a circumstance in which you are compelled to take out further loans in order to pay off your current debt obligations. And before you realise you're in a debt trap, you find yourself in a precarious situation where your debt load rapidly worsens and spirals out of control.
Such a circumstance frequently occurs when your debt obligations surpass your ability to repay them.
For instance, if your income is insufficient to pay off your debt, the interest accruing on the balance of your outstanding loans would start to accumulate quickly.
This will eventually force you to take out more loans to pay off the accrued interest, trapping you in a cycle of debt.
How to deal with Debt Trap?
Below down is the list of ways on how to escape debt trap:
Clear All Your Expensive Loans First
Protect Yourself from Economic Shocks
Restructure and consolidate all debts
Protect Yourself From Unexpected Events
Create a budget for your expenses.
Get Professional Assistance to Escape the Debt Trap
Clear All Your Expensive Loans First
The greatest strategy to reduce stress if you have several expensive loans to pay off but can't do so all at once is to choose the loans with the highest costs and pay them off first.
These loans could be unsecured ones like credit card debt. The line also includes loans with tax advantages, such as home loans and student loans.
You'll need to exercise some financial restraint in the interim to settle matters, including refraining from taking on debt, paying EMIs on time, cutting back on frivolous expenses, and more.
You'll save money and avoid getting into serious debt if you have a disciplined approach to investing your money.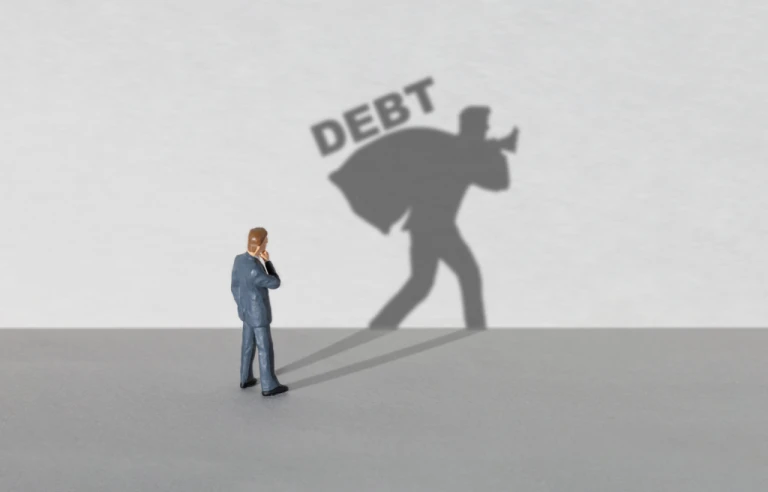 Protect Yourself from Economic Shocks
Income and economic shocks are situations in which you don't have the minimum income necessary to maintain and expand your existing standard of living.
For instance, losing your current employment will eventually result in income loss. Additionally, you won't be able to pay regular expenses like loan EMIs or rent owing to a loss of income.
Make a plan and gather enough liquidity to save for all eventualities rather than succumbing to economic and income shocks.
Establish an emergency fund to aid you in coping with such circumstances. However, your emergency fund need to be five times your present monthly income and should be kept in a liquid mutual fund or fixed deposit.
Restructure and consolidate all debts
If you have various loans with varying terms, you must speak with your bank about combining them into a single loan and restructuring the interest and terms to reflect this.
You can lower the interest rate by doing this. In order to lower the size of the EMI, you can also bargain with the bank to extend the duration.
Protect Yourself From Unexpected Events
The best option for safeguarding your family from unforeseeable events is insurance. By purchasing term insurance or a loan protection policy, you may help assure that, in the event of your untimely death, your family's financial requirements will be met and all of your debts will be paid off.
As a result, this would assist your family in achieving objectives like becoming homeowners. Additionally, obtaining sufficient insurance against such events can assist in getting your debt repayment back on track.
Create a budget for your expenses.
Making a strict budget and giving up your current routines and way of life are important steps you may take to save money.
You will have more money after cutting back on unnecessary spending, which you may use to settle your EMIs and monthly debt payments.
Additionally, doing this will enable you to accumulate cash on the side that you can utilise for future partial and lump-sum payments.
Get Professional Assistance to Escape the Debt Trap
One of the easiest strategies to escape the debt trap is to look for expert assistance or guidance. You can choose from a number of reputable organisations that offer consulting services for debt counselling.
You can set spending restrictions and create a budget with the aid of counselling services. However, certain organisations might also represent you in creditor negotiations and help you reduce interest rates and restructure your loan.
The bottom line
The bottom line is that debt trap is a serious issue that can have major negative consequences for your financial wellbeing. If you find yourself in a debt trap, it is important to take action to get out of it as soon as possible. There are many resources available to help you overcome a debt trap, so don't hesitate to seek out help if you need it.
Follow us on Instagram.