Best Artificial Intelligence Stocks in India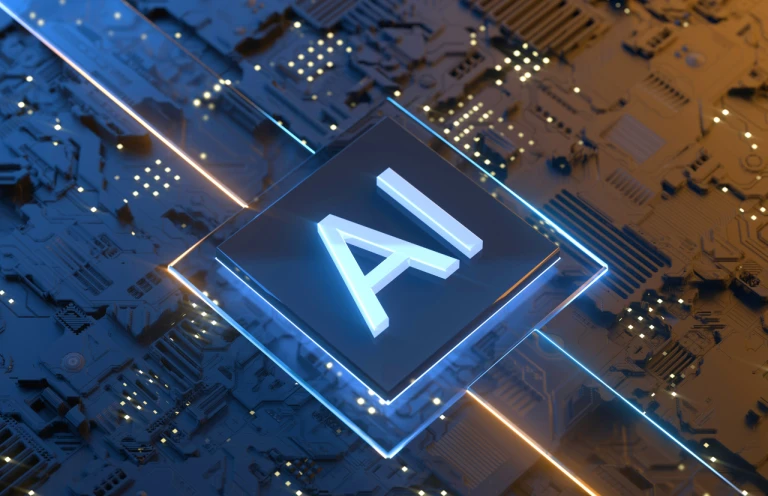 Artificial Intelligence (AI) is transforming the way we live and work, with its vast potential to revolutionize industries ranging from healthcare to finance. As India embraces this technological wave, investors are increasingly turning towards AI stocks as a promising investment avenue. But with so many options available in the market, it can be challenging to identify the best ones. In this blog post, we'll explore some of the top AI stocks in India that offer exciting growth prospects for investors looking to tap into this emerging trend. So buckle up and get ready for an exciting ride through the world of AI stocks!
Artificial Intelligence Industry – A synopsis
Artificial intelligence (AI) is the modelling of human intelligence functions by machines, particularly computer systems. Examples of particular AI applications include expert systems, machine learning, natural language processing, speech recognition, and machine vision.
India, a country that swiftly switched from a paper-based to a digital presidency during the pandemic, brings pure expert knowledge and expandability of solutions to Al's execution. Data is as plentiful in India as people are.
Due to this and digital readiness, whether for modular UPI transactions or for centralised data storage in the DigiLocker, AI initiatives have seen an increase in penetration. Another element of Al's "Indian Secret Sauce" is the horizontal application of technology across all industries for intelligent automation, quicker turnaround, conflict resolution, and more.
Best AI stocks in India
Now that we have a better understanding of this sector, let's review the top artificial intelligence stocks in India.
| | |
| --- | --- |
| S.No. | Company Name |
| 1. | Tata Elxsi Ltd. |
| 2. | Bosch Ltd. |
| 3. | Kellton Tech Solutions Ltd. |
| 4. | Happiest Minds Technologies Ltd. |
| 5. | Zensar Technologies Ltd. |
| 6. | Persistent Systems Ltd. |
| 7. | Saksoft Ltd. |
| 8. | Oracle Financial Services Software Ltd. |
| 9. | Affle India Ltd. |
| 10. | Cyient Ltd. |
AI Companies list
Factors to consider before investing in AI Stocks
Detailed company research
Recognise the business model and track record of an AI company. Please take note of the company's long-term growth plans, policies, and practises as well as the locations of its manufacturing and corporate headquarters.
Check the price to earnings ratio for the company
Even if you have strong feelings about investing in a company, resist the urge to give it the benefit of the doubt because of your feelings. You must fully understand how they conduct their business financially. Watch out for the amount of debt they have, their current level of profitability, and the share price relative to their earnings per share.
Determine the level of risk
Which stock of a specific company is riskier than the rest of the market, and how can you tell? Finding a company's beta, or a way to gauge market uncertainty, can be a good place to start before making any investments. Finding out a company's beta is easy, and doing so can help you avoid future issues.
Check if the Dividend on the Stock is High Enough to Make it Worthwhile
Investors can find out which stocks pay dividends on financial news websites. Avoid having irrational expectations; a startup should not be counted on to make money.
Keep track of the company's stock chart.
Use the most basic stock chart indicators you can to spot price changes. Consider the company's exposure to different economic factors as well as potential changes to its market.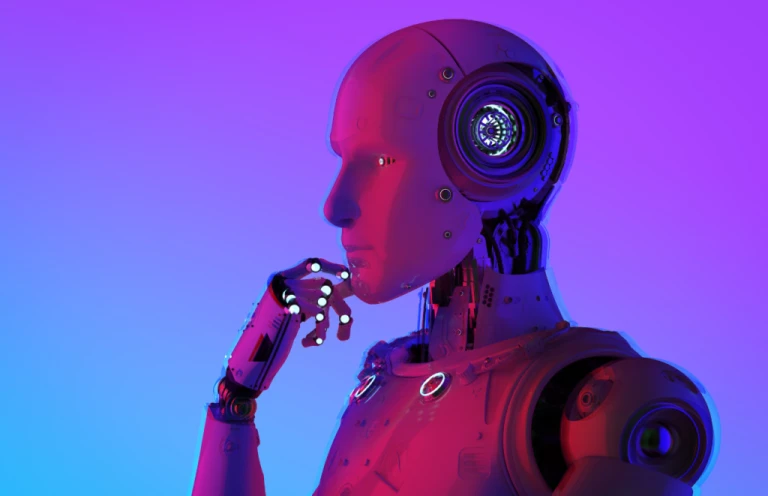 Artificial intelligence companies: Overview
Tata elxsi Ltd.
A business that assists with design and technology is Tata Elxsi Ltd. The company's two divisions are system integration and support and software development and services.
Its system integration & support segment provides professional services for upkeep and support of infrastructure technology infrastructure in India and abroad, as well as the implementation and integration of complete systems and solutions for computing, broadcast, virtual reality, storage, and disaster recovery.
The company's software development and services segment offers a wide range of services including technology consulting, new product design, development, and testing, consumer insights and strategy, visual design and branding, product and packaging design, user experience design, service experience design, transportation design, high-end content, and three-dimensional (3D) animation services.
Bosch Ltd.
Bosch Ltd. is an Indian company that offers products and services in the areas of consumer goods, industrial technology, mobility solutions, and energy and building technology.
Automobiles, consumer goods, and other products are among the company's segments. The Automotive Products segment consists of petrol systems, diesel systems, and automotive aftermarket products and services. Power tools, building technology (security technology), and fuel injection equipment and components are some of its other key products.
The business develops smart mobility solutions that are based on hardware, software, and services. Its product category for home appliances includes washing machines, dryers, dishwashers, refrigerators, and freezers.
Additionally, it offers products and services for industries and professions like drive and control technology, building and energy solutions, engineering and business solutions, professional power tools, security solutions, and software solutions.
Kellton Tech Solutions Ltd.
Enterprise resource planning, digital transformation, and other information technology services are offered by Kellton Tech Solutions Ltd., a global business with its headquarters in India.
One of the services provided by the business is Agile Software Development. Other services include Digital Commerce and Marketing, Digital Integration, Outsourced Product Development, Platform Modernization, Professional Services, Research and Development Labs, Technology Consulting, and Testing and Automation. Additionally, it offers the platforms for Kellton4Media, KLGAME, Optima, and tHRive. All the various responsibilities and tasks that a media organisation has are covered by Kellton4Media.
The business also permits story submission, editorial content control, and ad publishing. KLGAME is an Internet of Things (IoT) location-based gamification, analytics, and messaging engine. The digital oilfield analytical platform Optima collects and aggregates enormous amounts of data from various sources and generates insights. It also has loT capabilities.
Happiest Mind Technologies Ltd.
Happiest Minds Technologies Ltd. is an Indian company that offers IT consulting and services. The company's segments (PES) include Product Engineering Services (PES), Infrastructure Management & Security Services (IMSS), and Digital Business Solutions (DBS).
Technology companies and medium-sized businesses can take advantage of managed security services and ongoing support from IMSS. It also offers solutions for numerous digital technologies, such as security, cloud computing, business process management (BPM), big data and advanced analytics, robotic process automation (RPA), and software-defined networking/network function virtualization (SN/NFV).
DBS focuses on online modernization and transition for its clients through digital software development and application modernization. PES also offers digital foundry, platform engineering, and device engineering.
Zensar Technologies Ltd.
Electronic substitutes and technology services are offered by Zensar Technologies Ltd. It provides a range of information technology (IT) solutions and services. Its two operating segments (DFS) are Digital and Application Services (DAS) and Digital Foundation Services.
The DAS segment includes custom application management services, which cover a range of technical and business verticals. These services include testing, modernization, maintenance, and support for applications.
Persistent Systems Ltd.
The software and technology services sectors are serviced by the Indian holding company known as Persistent Systems Ltd. The company provides a range of services, including client experiences (CX) transformation, data and product engineering, intelligent automation, cloud & infrastructure, and data and analytics.
Services are offered by the company to a number of industries, including banking, financial services, insurance, healthcare, life sciences, industrial, software, high-tech, telecom, and media. Some of the company's subsidiaries include Youperience Limited, Aepona Group Limited (AGL), Youperience Imported, and Youperience GmbH (YGmbH).
Also read: Best aviation stocks to buy in 2023
Saksoft Ltd.
The holding company, Saksoft Ltd., is headquartered in India. The Company and its subsidiaries are engaged in the provision of information technology (IT) services, allied business solutions, and strategic consulting services, including solutions for digital transformation.
The company's omnichannel solutions and specially developed cloud-enabled enterprise applications enable businesses to access real-time information. Telecommunications, healthcare, retail e-commerce, logistics and transportation, fintech, and the public sector are among the company's verticals.
The company's digital solutions include enterprise applications, intelligent automation, augmented analytics, and enterprise cloud. The business also provides managed services, testing and quality assurance (QA), core data services, and application services. The main markets the company operates in are Europe, the US, Asia Pacific, and Other.
Also read: Best EV stocks in India 2023
Oracle financial services Software Ltd.
Business processing services and IT solutions are provided to the financial services industry by Oracle Financial Services Software Ltd. Business processing outsourcing services (BPO-Services), IT solutions and related services, product licences, and related business activities (Products) are some of its segments. Products are the different types of banking software that are discussed in this segment.
Its related activities also include implementation, maintenance, and enhancement activities. Services spanning the lifecycle of applications used by financial service institutions are offered by its Services segment. The service offering for this segment includes consulting, technology, application, support, and related services.
Affle India Ltd.
For brands and business-to-consumer businesses around the world, the global technology company Affle (India) Ltd. offers a consumer intelligence platform that generates consumer recommendations and conversions through pertinent mobile advertising.
Two of the company's segments are the Consumer platform and the Enterprise platform. Its platform choices include Appnext, Jampp, Mass, Faas, Mediasmart, Traction Enterprise, Rex, and Vizury. Its consumer platform primarily provides services like acquiring new clients and retargeting present clients to encourage them to make purchases.
The creation of apps, the ability for offline businesses with e-commerce ambitions to conduct business online, and the provision of enterprise-grade data analytics for both online and offline corporations are additional complete solutions it offers businesses to better interact with mobile users.
Cyient Ltd.
Cyient Ltd. is an engineering and technology solutions provider with its headquarters in India. Network, operations, analytics, and geospatial solutions are the company's areas of expertise. Its Services segment also includes a portfolio of industries, digital services and solutions, transportation, communication, and utilities.
Its Design Led Manufacturing segment focuses on providing electronic manufacturing solutions across numerous industries, business units, and sectors, including transportation, communication, and utilities.
The Bottom Line
The use of artificial intelligence (AI) is now essential for many industries, and the Indian technology market is growing quickly. Every aspect of contemporary life has been influenced by artificial intelligence, from online shopping to educational data. Numerous startups are also expanding in India and developing AI solutions for the financial, healthcare, and other industries.
Over the past few years, a lot of businesses have adopted the trend due to the rising demand in the present and the future, increasing investment. As a result, investing in digital technologies now will pay off handsomely in the future.
Additionally, it will be fascinating to see how the power of AI technology is applied to more aspects of our daily lives.
Follow us on Instagram.