Top FMCG stocks in India 2023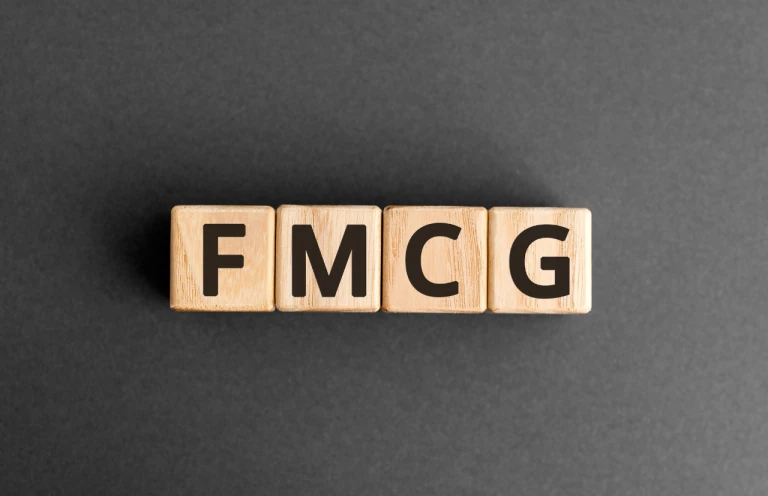 As the Indian economy continues to grow at a steady pace, so does the demand for fast-moving consumer goods (FMCG). These products are essential in our daily lives, making FMCG stocks one of the most promising investment options. With senior citizens looking for tax-saving investments and investors seeking profitable opportunities, FMCG stocks have become even more popular in India. In this blog post, we'll explore some of the top FMCG stocks worth considering and factors to keep in mind before investing your hard-earned money. So let's dive right into it!
List of Top FMCG Stocks in India 2023
| | | |
| --- | --- | --- |
| S. No. | Company Name | Industry |
| 1. | Bajaj Consumer Care Ltd | Household & Personal Products |
| 2. | Britannia Industries | Food & Beverages |
| 3. | Colgate Palmolive | Household & Personal Products |
| 4. | Dabur India | Household & Personal Products |
| 5. | Emami Ltd | Household & Personal Products |
| 6. | Gillette India | Household & Personal Products |
| 7. | Godrej Consumer Products Ltd | Household & Personal Products |
| 8. | HUL | Household & Personal Products |
| 9. | ITC | Cigarettes & FMCG Products |
| 10. | Jubilant Foodworks | Quick Service Restaurant |
| 11. | Marico Ltd | Household & Personal Products |
| 12. | Nestle India | Food & Beverages |
Factors to consider before investing in FMCG Stocks
With so many companies in the FMCG space, determining which stocks to buy now can be difficult. When deciding which FMCGs to invest in and how much money to invest, investors should consider a number of factors. Some of them are as follows:
Future Growth potential
Current financial performance
Valuation ratios
Product portfolio diversity
Equity and share market
Distribution Network
Supply chain management
Future Growth potential
This is one of the most critical factors to consider when selecting stocks. Look for companies with a high potential for future growth, as this will help the company generate higher profits and thus increase its share price in the future.
Current financial performance
Before investing in a company, one should consider its revenue, profit margins, and other metrics such as return on equity. If a company has low revenue but high profit margins, it may be worth investing in that stock because it has good future growth prospects.
If a company has increased its revenue by 20% per year for the past three years, it is likely that this trend will continue for some time, revenue has been decreasing by 5% per year for three years, this could indicate that it is struggling financially or does not have enough resources to grow at an acceptable rate.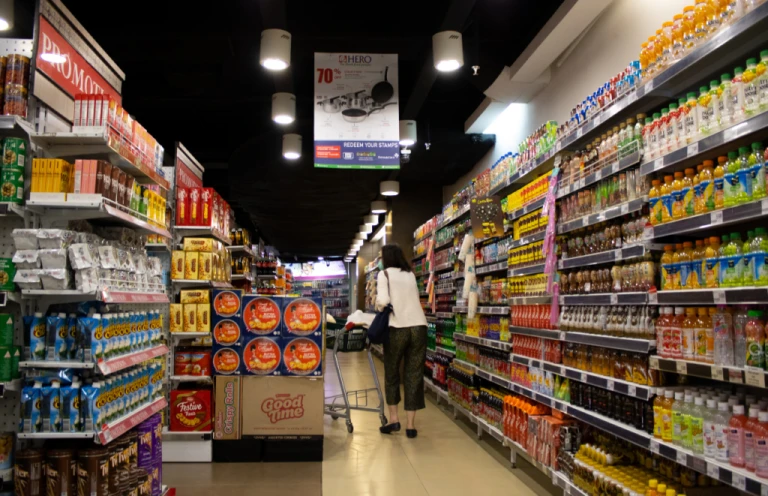 Valuation ratios
When prices drop significantly below intrinsic value levels as a result of transient market conditions like economic recessionary cycles or investor panic selling pressure brought on by unexpected events like major news announcements, valuation ratios can also be used to determine whether a stock is undervalued or overvalued at any given time. This can help investors identify good value buying opportunities during market downturns or sell-offs.
Product portfolio diversity
The diversity of the product portfolio should be taken into account first. FMCG businesses should produce products that stand out from the competition and have strong brand equity. They will have an advantage over rival businesses in the same sector thanks to this.
Equity and Market share
Market share and brand equity are two crucial variables that determine whether a company can sustain its growth rate over the long term. A company should be able to maintain its market share over time and should have a positive brand image among its target market. Any business that wants to keep customers even in difficult times must concentrate on cultivating customer loyalty.
Distribution Network
Every business needs a strong distribution network because it makes it easier and faster for them to reach more customers, which increases sales and, in turn, profits. It also increases the company's overall market share, which gives them more negotiating power with suppliers and other parties involved in running their business smoothly and without any hiccups.
Supply chain management
It describes the process of controlling raw materials through manufacturing steps until they are consumed or fully utilised by end users. To ensure that there is never a shortage of finished goods or raw materials, a company must maintain an effective supply chain.
Also read: Best solar energy stocks to buy
Top FMCG Stocks performance – Overview
The top five FMCG stocks in India with the largest market capitalization as of February 18, 2023 are included in the list. Market capitalization is listed in descending (high to low) order.
HUL
In 1933, Hindustan Unilever was established. It is a well-known manufacturer of consumer goods and one of India's biggest marketing firms. More than 400 brands are represented in the company's portfolio, and its products are offered in more than 150 countries. Personal Care, Home Care, and Refreshment are the company's three business divisions. With sales exceeding $60 billion annually across 150 countries, the company currently ranks among the biggest consumer goods companies in the world.
ITC
For the past few years, ITC has been among the top FMCG stocks in India. Leading FMCG company in India is ITC (Indian Tobacco Company). In 1910, the company was incorporated in India. Although ITC's primary product line is cigarettes, it also sells items in other categories. Aashirwad Atta, Bingo Chips, Fiama, Savlon, Vivel, Classmate Stationery, Sunfeast Yippee!, and others are some of its other well-liked goods.
Nestle
In terms of 5-year returns, Nestle is also among the best FMCG stocks in India. Over time, Nestle India has experienced exponential growth. It is a well-known brand in the FMCG industry and provides a variety of goods, such as food, coffee, tea, and water. The business of the company is broken down into four divisions: Beverages, which includes water and carbonated soft drinks; Chocolate and Confectionery; Nutrition, Health & Wellness; which includes infant nutrition products; and Petcare.
Dabur
Dabur began as a manufacturer of healthcare products in Kolkata in 1884. Pharmaceuticals, Ayurvedic goods, cosmetics, and food items are all produced and marketed by Dabur India. With a 5.5% market share, it is one of the biggest FMCG companies in India.
Godrej Consumer products
In the FMCG industry, Godrej Consumer Products is a pioneer. Products offered by the company include soaps, detergents, food items, medical supplies, cosmetics, and home appliances. Godrej Consumer Products has a significant market share in India and is growing its business in other developing nations like South America and Africa.
Also read: Best EV stocks in India
The Bottom line
Investing in FMCG stocks can be a great way to build wealth over the long term. However, it's important to do your research and consider all factors before making any investment decisions. By analyzing the company's financial health, market trends, and competitive advantage, you can make informed decisions about which FMCG stocks are worth investing in.
Remember that every investment comes with some level of risk, so it's crucial to diversify your portfolio and not put all your eggs in one basket. Additionally, always consult with a financial advisor or professional if you're unsure about any aspect of investing.
In summary, while there are many top FMCG stocks in India that offer promising growth opportunities for investors, careful consideration is essential before jumping into any investments. With proper analysis and strategy implementation though,you can reap the rewards of sound investments while also saving on taxes as well as catering to senior citizens' needs. Happy Investing!
Follow us on Instagram.