Best Liquor stocks to buy in India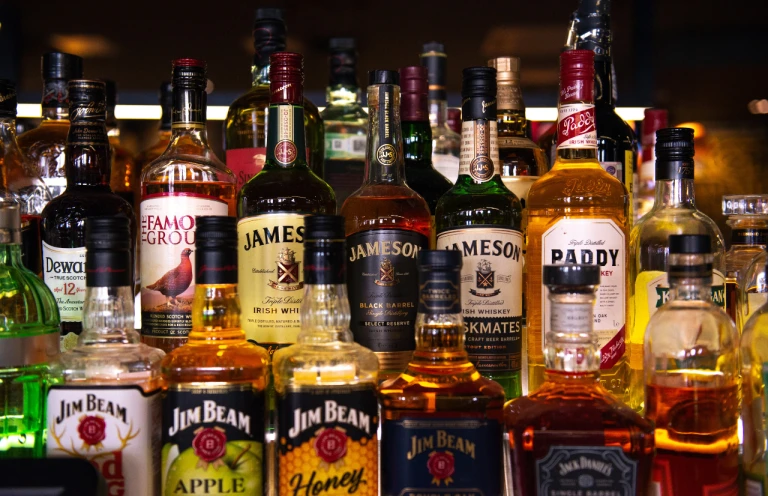 Are you looking to invest in the Indian market? Have you considered liquor stocks? The liquor industry in India has been growing steadily over the years, with a forecasted growth of 6.5% by 2023. Investing in liquor stocks can be profitable, but it's important to know where to start. In this blog post, we'll discuss the top liquor stocks to buy in India and what factors you should consider before investing. So grab your drink of choice and let's dive into the world of Indian liquor stocks!
Synopsis – Liquor Industry
The liquor industry is one of India's fastest-growing industries, driven by an expanding middle class, urbanisation, and changing attitudes towards alcohol consumption.
The industry has been growing at a rate of 7-8% per year on average, and this trend is expected to continue in the coming years.
Liquor dominates the Indian liquor market, accounting for more than 60% of total alcohol consumption in the country.
The market is divided into price categories, with premium and super-premium brands accounting for a significant portion of the market.
In each Indian state with a tightly controlled spirits market, the sale, distribution, and use of alcohol are all governed by a unique set of rules and regulations.
The primary regulators of the industry are state excise agencies, which issue licences to producers and distributors and collect taxes on the sale of alcoholic beverages.
Top liquor stocks in India 2023
Let's look at some of the most prominent alcohol stocks in India so you can get a better understanding of the market.
| | |
| --- | --- |
| S.No. | Liquor Stocks List |
| 1. | United Spirits |
| 2. | Radico Khaitan |
| 3. | Sula Vineyards |
| 4. | Globus Spirits |
| 5. | Tilaknagar Industries |
Factors to consider before investing in liquor stocks
When purchasing spirits stocks, keep the following important factors in mind:
Regulatory atmosphere
Financial success
Analysis of market share and competitors
Administration and Management
Expansion
Potential risks
Regulatory atmosphere
In India, which has a tightly controlled alcohol market, the manufacture, sale, and distribution of alcohol are governed by state-specific laws and regulations.
The regulatory environment in the state where the business operates must be understood, including licensing rules, tax regulations, and advertising prohibitions.
Financial Success
It is essential to evaluate the company's financial performance, which includes cash flow, profitability, and sales growth. Investors should also look at the company's cash flow, debt load, and balance sheet.
Analysis of Market Share and Competitors
Investors should consider the firm's market share as well as the competitive environment in the industry. Understanding the company's market position and ability to compete with other industry players is critical.
Administration and Management
The managerial and leadership team has a significant impact on a company's performance. As a result, investors should assess the management team's expertise, track record, strategy, and ability to execute successfully.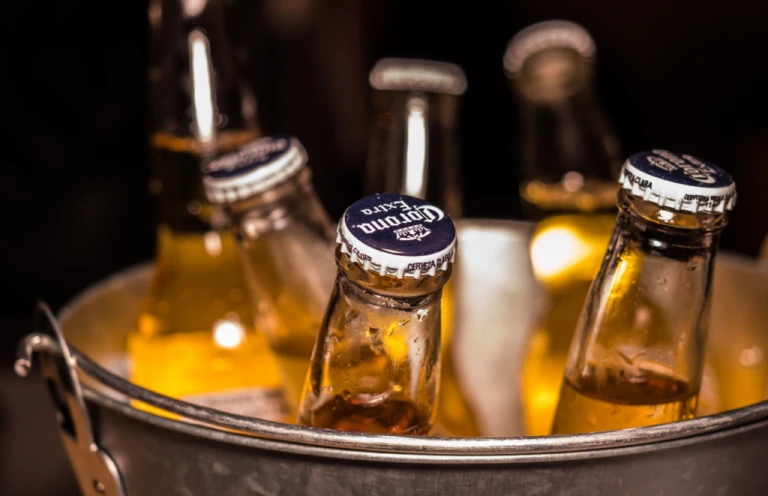 Expansion
Investors should consider both the company's and the industry's overall growth potential. It is critical to consider the company's objectives for market penetration, product launches, and expansion.
Potential Risks
Investors should consider any risks and difficulties that the company or industry may face. Regulatory challenges, shifting customer preferences, and competitive pressures are just a few examples.
Liquor companies – Overview
Here's a quick rundown of some of the best-performing spirits stocks:
United Spirits
This is regarded as one of the best liquor stocks in India. United Spirits Ltd. (United Spirits), a division of Diageo plc, manufactures and sells alcoholic beverages.
The company's product line of Indian-made foreign spirits (IMFL) includes whisky, brandy, rum, vodka, gin and wine.
United Spirits advertises these products under the McDowell's No. 1, Royal Challenge, Signature, and Antiquity brand names.
In India, it also manufactures, imports, and sells well-known Diageo brands such as Johnnie Walker, VAT 69, Black & White, Smirnoff, and Ciroc. Furthermore, the company has manufacturing facilities and authorised retail locations throughout India's union territories and states.
Radico Khaitan
Radico Khaitan Ltd (RKL) is an alcoholic beverage manufacturer, distributor, and marketer. It is frequently one of the best-performing alcohol stocks. The company sells alcohol, including domestic spirits, Indian-made international spirits, and imported wine and spirits.
RKL manufactures, markets, and distributes alcoholic beverages in India. Its range of products includes rectified spirits, whisky, rum, vodka, and brandy. Furthermore, the company sells ready-to-drink (RTD) vodka-based cocktails under the Electra brand.
It operates distilleries, cogeneration plants, and bottling plants across the country. Furthermore, the company exports goods to a number of foreign markets. RKL's headquarters are in New Delhi, Delhi, India.
Also read: Best aviation stocks to buy in India
Sula Vineyards
Sula Vineyards, India's top winery, was founded in 1999 by Rajeev Samant. This award-winning winery offers the best wines in India, including red, rose, and white wines.
Sula Vineyards is India's leading premium wine producer, and it also ranks among the top three importers of foreign wine and spirits into the country through its subsidiary Sula Selections. The company intends to build a nationwide revolution to improve the alcohol industry.
Globus Spirits
Globus Spirits Ltd manufactures, sells and markets bulk alcohol, sanitizers and Indian Made Foreign Liquor (IMFL) and Indian Made Indian Liquor (IMIL).
The company's product line includes whisky, brandy, vodka, rum, and gin. It sells Heer Ranjha, Country Club, French Castle, Hannibal Legendary, White Lace, Governor's Reserve, Old Matured, Oakton Barrel, and L'Affaire Napoleon products.
The company also offers distillation and bottling services. Globus Spirits produces and markets goods under the brands of third parties through its blending and bottling operations.
Tilaknagar Industries
Tilaknagar Industries Limited (TI) is a company that manufactures, sells, and distributes alcoholic beverages. The company's product line includes whisky, brandy, rum, vodka, and gin. It sells goods under the labels Mansion House Whisky, Senate Royale, Mansion House Brandy, Madiraa, Senate Royale Red, Blue Lagoon, Courrier Napoleon Green, and Courrier Napoleon Red.
TI sells its products through businesses, distributors, and direct sales. Its products are shipped to Europe, Africa, the Middle East, and East and South-East Asia.
The Bottom Line
The liquor industry in India is a lucrative sector that investors can consider investing in. However, before you invest your hard-earned money, it's essential to conduct thorough research and analysis of the market trends and financial performance of each company.
Remember that investing always involves risk, so it's crucial to practice caution when investing in any stock. Keep an eye on economic indicators such as inflation rates, interest rates, government policies, and competitors' activities.
In conclusion (oops!), if you're looking for long-term investment opportunities in the liquor industry in India, there are many promising stocks worth considering. Always diversify your portfolio to mitigate risks while maximising returns. Happy Investing!
Also read: Best EV stocks in India
Follow us on Instagram.