Top 10 international stocks to invest – August 2023 
Are you looking to diversify your investment portfolio and explore opportunities beyond your local market? Investing in international stocks can be a smart move, offering the potential for higher returns and exposure to global economic trends. In this blog post, we will guide you through the top 10 foreign/international stocks that are poised for success in 2023 worldwide. Whether you're a seasoned investor or just starting out, these companies should definitely be on your radar. So let's delve into the world of international investing and discover why these stocks deserve your attention!
10 best stocks to buy in August 2023
Here is the list of 10 best international stocks to invest in August 2023:
Etsy
Pinterest
Block
Realty Income
MercadoLibre
Shopify
Intuitive Surgical
Walt Disney
Berkshire Hathaway
Amazon
Top International Stocks – Overview
Etsy
Prior to the COVID-19 pandemic, Etsy experienced steady growth as it facilitated connections between craft makers and customers seeking unique products beyond mainstream e-commerce offerings. However, during the pandemic, the entire e-commerce sector witnessed a significant surge. Remarkably, Etsy's growth soared at a rate exceeding twice that of the overall e-commerce industry.
Although the pandemic-induced e-commerce boom has subsided, Etsy's momentum remains robust across all product categories, demonstrating impressive performance even in a challenging economic environment. Notably, in the first quarter of 2023, Etsy's marketplace sales volume surged by 203% compared to pre-pandemic levels in 2019.
Etsy stands out as a powerful platform among e-commerce companies. It not only survived competition with Amazon's handmade items platform but emerged victorious. Its market opportunity, driven by platform and brand strength, is estimated to be in the hundreds of billions of dollars, with its 2022 sales reaching approximately $13 billion. Despite recent declines in growth stock prices, patient long-term investors may find the current situation an opportune time to closely consider Etsy's potential for an excellent long-term growth story.
Pinterest
Pinterest stands out as a positive and inspiring platform amidst the increasingly negative and divisive social media landscape. Its focus on ideas rather than people attracts users seeking visual inspiration for various tasks, contributing to its resumed growth, with a 7% year-over-year increase in the user base to 463 million in Q1 2023. The most promising aspect for long-term investors lies in Pinterest's vast potential for user monetization, especially internationally where most users are located. Additionally, the company's shift towards incorporating e-commerce into its platform, led by e-commerce veteran CEO Bill Ready, presents a significant opportunity for future growth and rewards for patient investors.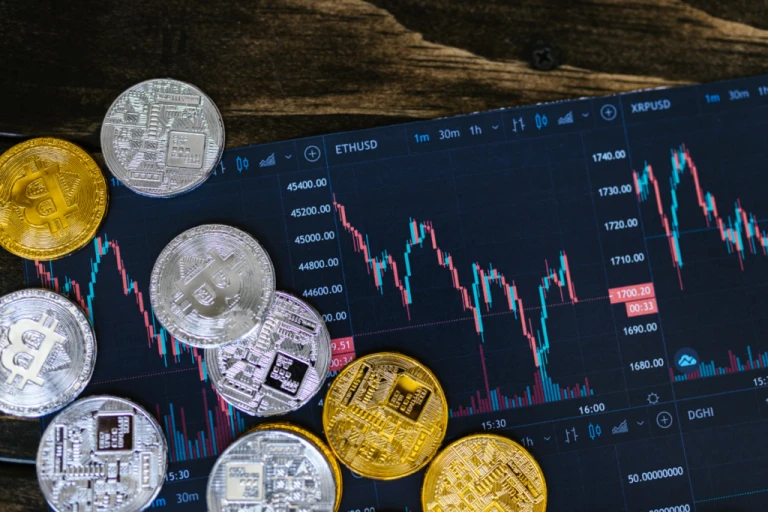 Block
Block, formerly known as Square, has undergone a remarkable transformation from a niche payment processing hardware company to a thriving financial ecosystem catering to both merchants and individuals. On the merchant side, officially referred to as Square, the company has processed an impressive $193 billion in payment volume within the past four quarters, offering a comprehensive suite of services to businesses.
Catering to individuals, Block's Cash App boasts over 53 million monthly active users and provides various functionalities, including person-to-person money transfers, direct deposits, debit cards, stock trading, and Bitcoin transactions. In the first quarter of 2023, Cash App recorded inflows of $61 billion, marking a significant 27% year-over-year growth.
Expanding its ecosystem further, Block has acquired music app Tidal and the Afterpay buy now, pay later platform, which are anticipated to positively impact the company's performance. As the cashless payment adoption trend continues, Block's numerous growth opportunities and diverse verticals make it a compelling candidate for inclusion in the list of top 10 best stocks to buy now.
Realty Income
Realty Income stands as a highly appealing stock for long-term investors, offering a well-rounded combination of value, growth, and income. As a real estate investment trust (REIT), it primarily invests in freestanding, single-tenant retail properties, with top tenants including Walgreens, Dollar General, and FedEx. With approximately 12,400 properties in the U.S. and Europe, Realty Income's assets are recession-resistant and less susceptible to e-commerce disruptions. The company's triple-net lease structure ensures a stable and predictable income stream. Its impressive performance over the years is evidenced by 14.6% annualised total returns since its NYSE listing in 1994, surpassing the S&P 500. The stock's attractive dividend yield of approximately 5.2% and consistent dividend increases over its 29-year public history make it an enticing choice for investors.
MercadoLibre
MercadoLibre is a compelling long-term stock investment often referred to as the Amazon of Latin America. Operating as a dominant e-commerce marketplace in populous countries like Brazil and Argentina, the company's reach extends beyond just e-commerce. It boasts a fast-growing payments platform, Mercado Pago, and a logistics service, Mercado Envios, among other ventures. The first quarter of 2023 witnessed impressive growth with $9.4 billion in merchandise volume, marking a 43% increase from the previous year. With businesses like Mercado Pago processing nearly $150 billion in annualised volume, and Mercado Credito's burgeoning lending platform with $3 billion in outstanding loan balances, MercadoLibre is still in its early stages of growth. As it continues to expand its diverse offerings, the company stands to benefit significantly from the evolving e-commerce and fintech landscapes in Latin America in the long term.
Shopify
Shopify is a leading e-commerce platform empowering businesses, particularly smaller ones, to sell their products online. With a subscription plan starting at $39 per month and a range of related services like payment processing and logistics, Shopify offers a comprehensive "one-stop shop" approach for seamless operations. Despite already being a major player with substantial revenue of $5.9 billion in the past four quarters, its potential remains significant, estimated at $153 billion in the expanding e-commerce market. E-commerce constitutes less than 15% of U.S. retail sales, and Shopify holds the second-largest share, benefiting from network effect advantages over competitors. While its stock price experienced a downturn amid recession concerns and consumer spending slowdown, Shopify presents an appealing long-term opportunity.
Intuitive Surgical
In 2023, several stocks hold promising potential for long-term investors. Among the top picks are Etsy, known for its remarkable growth during the pandemic and a vast market opportunity in e-commerce. Pinterest offers an oasis of positivity in social media and holds substantial user monetization prospects, particularly in international markets. Block, previously Square, has evolved into a significant financial ecosystem, while MercadoLibre, often called the Amazon of Latin America, offers a diverse range of services and rapid growth in various business segments. Realty Income, a real estate investment trust (REIT), boasts value, growth, and income potential, while Shopify stands as a powerful e-commerce platform with a sizable market opportunity. Intuitive Surgical, a leader in robot-assisted surgery, holds strong market dominance and expansion opportunities globally.
Walt Disney
The Walt Disney Company, also known as the House of Mouse, has proven to be a resilient and well-diversified investment. While the pandemic impacted its theme parks and movie businesses, it accelerated the growth of the Disney+ streaming service, which now boasts about 158 million subscribers in just under four years, surpassing its initial goals. Despite inflation and recession concerns in 2023, Disney's theme parks and movies are experiencing strong demand, leading to higher per-guest spending and increased revenue. With a focus on profitability in its streaming platforms, including Disney+, Hulu, and ESPN+, Disney offers a combination of experiential and tech-focused growth, making it a potentially powerful and secure investment. Its valuable intellectual property and successful theme park business add a margin of safety, making Disney a compelling choice with significant profit growth potential as it continues to evolve its various business segments.
Berkshire Hathaway
Berkshire Hathaway is a value-oriented pick among the growth stocks on this list. Led by legendary investor Warren Buffett, the company owns a diverse collection of about 60 subsidiary businesses, including well-known brands like GEICO, Duracell, and Dairy Queen, along with a significant portfolio of common stocks worth approximately $370 billion, with major stakes in companies like Apple, Bank of America, Chevron, American Express, and Coca-Cola. Despite its massive size, Berkshire continues to deliver market-beating returns under Buffett's management. While Buffett won't be at the helm forever, he has been taking steps to ensure the company's long-term strength, evidenced by regular share buybacks. For patient long-term investors, Berkshire Hathaway offers a solid and dependable choice with the potential to outperform the S&P 500 in the foreseeable future.
Also read: Best Insurance stocks in India
Amazon
Amazon is a dominant force in the U.S. e-commerce market, with $500 billion in gross merchandise sales last year. Its Amazon Web Services cloud platform also leads the market, surpassing competitors like Microsoft and Alphabet. Despite its current success, there is still significant growth potential for Amazon. E-commerce adoption remains relatively low, accounting for less than 15% of all U.S. retail sales, leaving ample room for expansion. Additionally, the cloud industry is projected to quadruple in size to a $1.6 trillion market by 2030, providing further growth opportunities. Amazon's ventures into healthcare, grocery stores, and neighbourhood markets offer additional avenues for potential success. Overall, Amazon remains a promising and formidable company with multiple growth prospects.
Also read: Top Small finance Bank stocks in India
The bottom line
As an investor, exploring international stocks can offer enticing opportunities for diversification and potential higher returns. The top 10 international stocks listed here present compelling growth stories and strong market positions in various industries. However, it's crucial to conduct thorough research and due diligence before making any investment decisions. While these recommendations serve as a starting point, investors must understand their own financial goals, risk tolerance, and conduct independent research to make informed choices. Investing in the global market requires careful consideration, and seeking professional advice can also aid in making well-informed investment decisions.
Follow us on Instagram.