Top Business Loans 2023 in India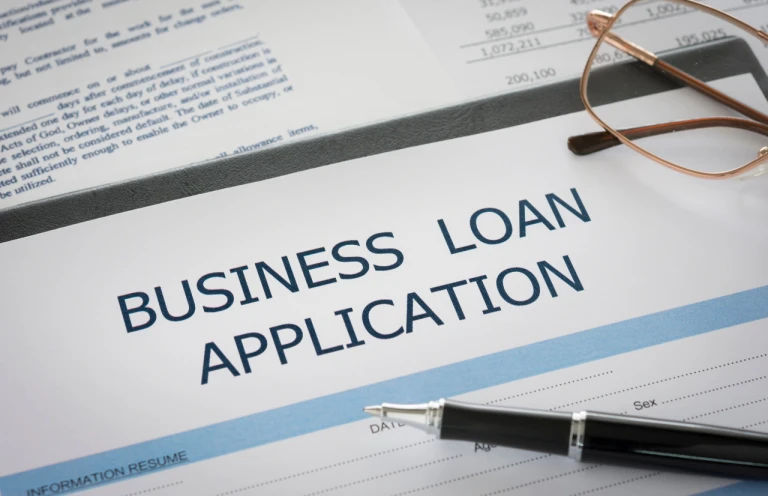 Are you an aspiring entrepreneur looking to take your business to the next level in 2023? Or are you a seasoned business owner seeking financial assistance for growth and expansion? Look no further, because we've done the research for you! In this post, we'll be showcasing the top business loans available in India for 2023. From quick cash infusions to long-term investments, these lenders offer a variety of options tailored to meet your unique needs. So sit back, relax and explore our comprehensive guide on the best business loans that will help skyrocket your success in 2023!
What is a Business Loan?
A Business Loan is a type of loan that provides funds to businesses and entrepreneurs to assist them with their funding needs. It is a type of debt financing in which a lender lends a large sum of money to a borrower, who then repays the loan with interest over time.
Because business loans can be secured or unsecured, security is not always required. A collateral item is something that a borrower pledges as security for a loan. If a secured business loan in India is not paid back, the lender may seize the collateral.
Lenders may also have specific qualifying requirements for business loans, such as a minimum credit score, business age, and revenue, to determine the borrower's creditworthiness and ability to repay the loan.
Also read about Personal Loans.
Best Business Loans in India 2023
Now that you're more familiar with the concept of business loans, let's take a look at the best and most popular business loans that may be useful to you if you own a small business, work as a freelancer, or are just getting started.
HDFC Bank Business loan
Axis Bank Business Loan
ICICI Bank Business Loan
Kotak Mahindra Bank Business Loan
IDFC First Bank Business Loan
SBI Business Loan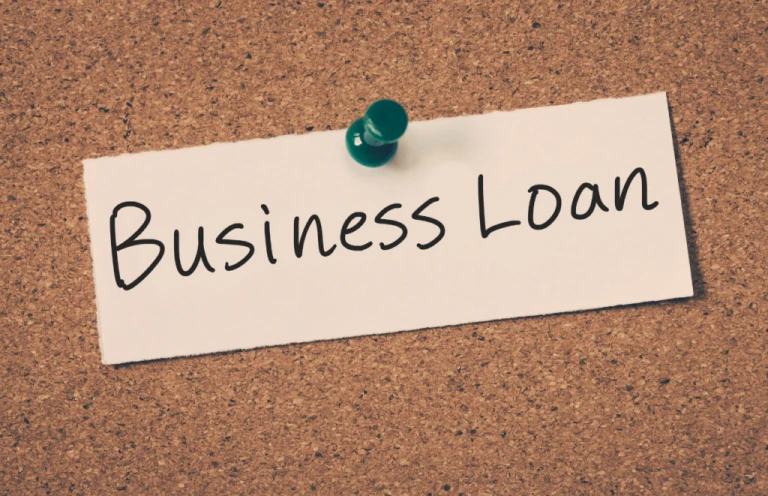 Factors to consider before taking a Business Loan
When applying for a business loan, several critical factors must be considered to ensure you make the best decision for your company.
The following are some critical considerations:
The Purpose of the Loan
It would be preferable if you were fully aware of our financial requirements before applying for a loan.
Is it, for example, for inventory, equipment, or other reasons such as expansion? By understanding the loan's purpose, you can determine how much money you need and what type of loan is best for your needs and creditworthiness.
Collateral
Certain lenders, such as real estate or machinery, may require collateral to secure the loan. Make sure you understand all of the collateral and that you are comfortable using it as collateral.
Interest Rates and costs
It is critical to shop around and compare offers from various lenders in order to find the best price. Different lenders charge different interest rates and fees. Before accepting an offer, thoroughly investigate the interest rate, fees, and any other loan costs.
Repayment schedule
Check that you are familiar with loan repayment terms, such as the loan's length, repayment schedule, and any penalties for early or late payments.
Cash Flow of the Company
It is critical to understand your company's cash flow and your loan payment strategy. Make sure you have a clear plan in place for using the loan proceeds to make money and repay the debt.
Click here to read about Car Loans.
Top Business Loans in India 2023 – Overview
Here is a list of some of the top banks in India that offer business loans, along with their respective business loan interest rates:
HDFC Bank Business Loan
HDFC Bank offers secured and unsecured business loans to self-employed individuals and businesses.
It offers cash credit, bank guarantees, letters of credit, bill discounting, dropline overdraft facility, overdraft, pre-shipment finance, import credit, export bill collections, and other business lending products.
Furthermore, the lender provides a wide range of business loan programmes, including HDFC Bank Working Capital Loans for Small Businesses and HDFC Bank Working Capital Loans for Contractors, as well as for Manufacturers, for Traders, for Chartered Accountants, for Doctors, for Professionals, and HDFC Bank Term Loan.
| | |
| --- | --- |
| Interest Rate | 1.90% p.a. to 21.35% p.a. (rack interest rate) |
| Loan Amount | Up to ₹40 lakhs (up to ₹50 lakh in some locations) |
Interest rates of HDFC Bank business loan
Axis Bank Business Loan
Axis Bank provides business loans with interest rates starting at 11.25% per annum for loans up to Rs 10 crore and repayment terms of 15 years. It offers business loans ranging from 50,000 to 50 lakhs at interest rates. Determined by your company's profile, loan amount, financial situation, loan period, and previous credit history.
Axis Bank also offers bills of exchange and letters of credit. It provides a collateral-free, EMI-based loan to a business entity for the development and growth of the current firm.
The processing fee ranges from 1.25% to 1.50% of the loan amount and is determined by several factors. If an instalment is not made on time. The borrower must pay an additional 2% per year in interest.
| | |
| --- | --- |
| Interest Rate | 11.50% to 20% |
| Loan Amount | ₹50,000 to ₹50 lakh |
Axis bank Business loan details
ICICI Bank Business Loan
ICICI Bank offers secured and unsecured bank loans for businesses with interest rates as high as 17% p.a. and repayment terms of up to 7 years.
The bank provides business loans to new entities, businesses with unaudited financials, importers and exporters, and so on.
An ICICI Bank Business Loan will provide you with the necessary financial assistance to launch your company's ambition.
ICICI Bank provides a wide range of loan solutions to meet the needs of the commercial sector. These loan packages have proven to be the foundation for many commercial buildings across the country.
Several aspiring entrepreneurs have long sought ICICI Bank Business Loans to help them pursue their entrepreneurial dreams in this country. Because of their customizable business loan options, quick processing, and simple loan application process.
| | |
| --- | --- |
| Interest Rate | For facilities with security: up to repo rate plus 6.0% (Non-PSL)CGTMSE-backed facilities: up to repo rate plus 7.10% |
| Loan Amount | Up to ₹2 crores |
ICICI Bank Business loan details
Kotak Mahindra Bank Business Loan
Kotak Mahindra Bank, one of the top business loan companies, offers business loans with terms of up to 7 years to meet the needs of its applicants.
Furthermore, the bank provides a variety of commercial lending solutions, such as Loan Against Property, Loans for Commercial Vehicles, Healthcare Financing Solutions, Loans for Farm Equipment, and Loans for Agri Projects and Crops.
It offers a variety of working capital business loans, including Channel Financing, Dealer Finance, Agri SME Business Loans, Infrastructure Finance, Transportation, Logistics, and Warehousing Loans, and Loan Against Credit Card Receivables.
| | |
| --- | --- |
| Interest Rate | 12.99% to 14.50% |
Kotak Mahindra Bank business loan details
IDFC First Bank Business Loan
Self-employed individuals, salaried professionals such as CAs and physicians, MSMEs, dealers, manufacturers, hospitals, and diagnostic centres can all apply for business loans from IDFC First Bank to meet their working capital requirements.
Furthermore, it offers loans against property to businesses and salaried, self-employed individuals for all types of commercial, residential, and industrial properties.
Those who apply for an IDFC First Bank business loan in India may be eligible for a lease rental concession offset by rental revenue. It also exports IDFC First Bank's one-of-a-kind Gold Card working capital loan programme.
| | |
| --- | --- |
| Interest Rate | 10.50% p.a. onwards |
| Loan Amount | Based on the characteristics of the candidate |
IDFC first bank business loan details
SBI Bank Business Loan
SBI is frequently referred to as India's best bank for business loans. Small business owners in manufacturing, services, and wholesale/retail trade can apply to the State Bank of India for Simple Small Business Loans (SSBL) to purchase the fixed and current assets required to expand their businesses.
The loan amount can range from 10 lakhs to 25 lakhs, with a maximum payback period of 5 years. This loan is a dropline overdraft facility with a 40% collateral requirement and a 10% margin requirement (in the form of stocks and receivables).
| | |
| --- | --- |
| Interest Rate | 10.50% p.a. onwards |
| Loan Amount | Based on the characteristics of the candidate |
SBI Bank business loan details
The bottom Line
Choosing the best business loans necessitates a thorough examination of several factors. Such as interest rates, payback terms, loan amounts, eligibility requirements, and processing costs.
Do your homework and compare your options before deciding on a lender, as each has different loan programmes and characteristics. Assessing your company's financial needs and objectives is a recommendation when deciding on the best loan for your business.
Follow us on Instagram.