How to shop with Flipkart Pay Later?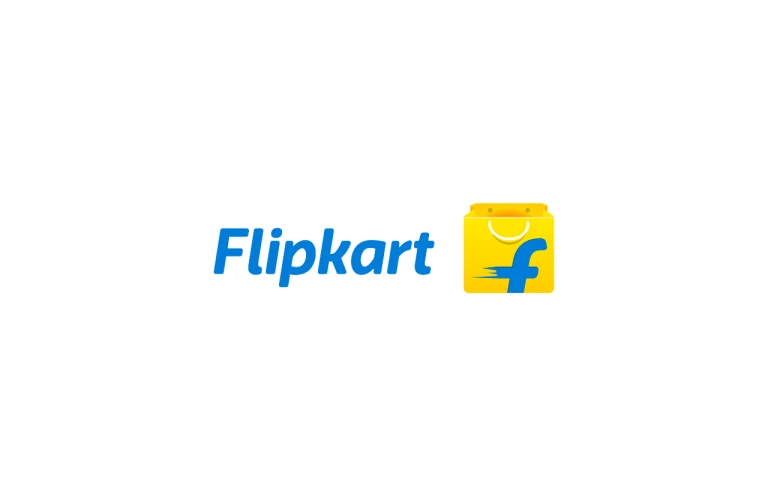 Are you tired of waiting for payday to buy that dress or gadget you've been eyeing on Flipkart? Well, worry no more because Flipkart Pay Later is here to make your shopping experience hassle-free and convenient. With this option, you can shop now and pay later with just a few clicks! But wait, there's more! In this post, we'll not only tell you how to use, but also share its benefits and eligibility criteria. So sit back, relax and get ready to learn all about the wonders of shopping with Flipkart Pay Later!
What is Flipkart Buy now and Pay Later?
Flipkart is introducing a convenient shopping experience called "buy now pay later." This new feature eliminates the hassle of cash on delivery or waiting for OTP during card payments. Flipkart Pay Later allows for one-click checkout, saving you time and effort. You can enjoy instant credit of up to ₹1 lakh and make purchases without any hassle. You have the flexibility to choose between paying in EMIs or the following month. Activating Flipkart Pay Later is a simple 30-second process requiring your PAN and Aadhaar details, Aadhaar verification with OTP, and authentication of your bank account information. Once activated, you can also conveniently pay your utility bills, such as gas, electricity, and postpaid bills, from the comfort of your home using this. No need to worry about insufficient funds; you can make partial or zero payments and settle the remaining balance later. Additionally, by activating the Flipkart Pay Later feature, you can avail a limited period offer of up to ₹500 gift card. Don't miss out on this opportunity to make your online shopping experience truly rewarding.
Flipkart buy now pay later – How to Avail?
You can apply for Flipkart Pay Later in just 30 seconds! All you have to do to is follow these steps:
Open Flipkart shopping app
Go to the account and then choose Flipkart pay later.
For activation enter your PAN and Aadhaar details, verify your documents. Wait for 30 seconds and start shopping!
When you want to buy something you can pay for it using the option of Flipkart pay later, as shown below.
Things to remember while using Flipkart Pay Later
While utilizing the Flipkart Pay Later feature on it offers numerous advantages, it's important to consider a few key points. Firstly, it's essential to note that partial repayments are not allowed to settle your balance. Likewise, you cannot deposit excess funds as this feature does not function as a wallet for storing extra money. In case you have an outstanding amount, you will receive a notification prompting you to pay the full balance to clear your dues and continue enjoying the benefits of Flipkart Pay Later. It's worth mentioning that this payment option is currently accessible only through the Flipkart mobile app and the mobile site.
How to pay back Flipkart Paylater Bill?
Here's a quick step-by-step guide:
1. Check your Flipkart Pay Later statement where your due date will be visible.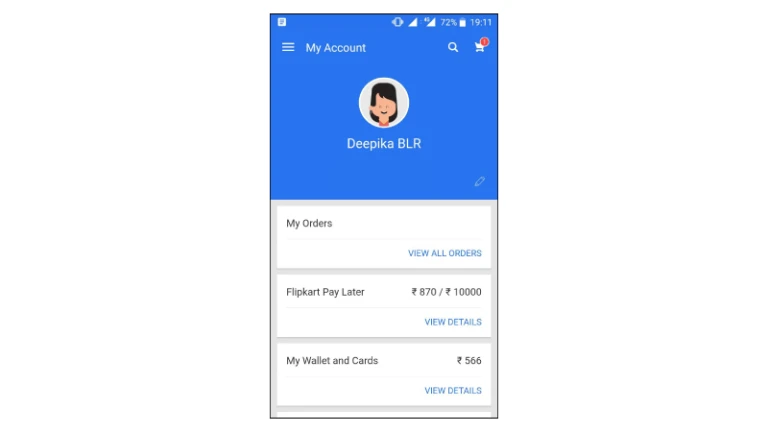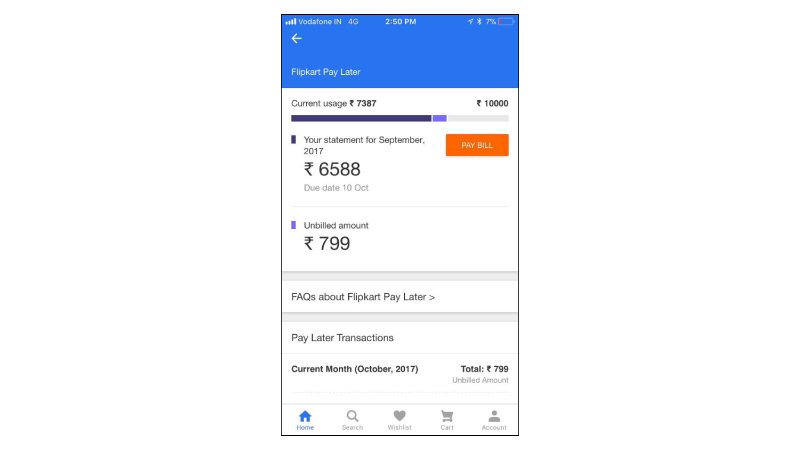 2. Click on Pay Bill.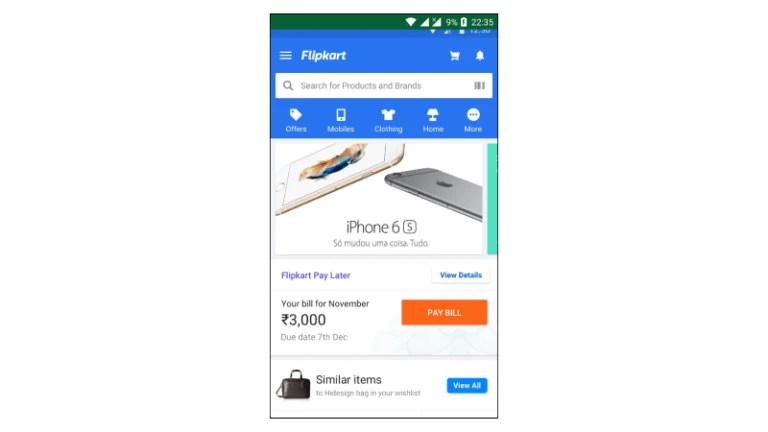 3. Choose mode of payment.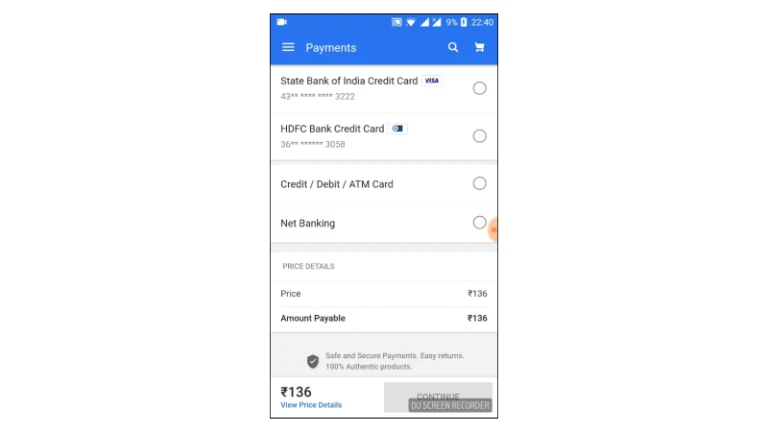 4. And that's it! You're done.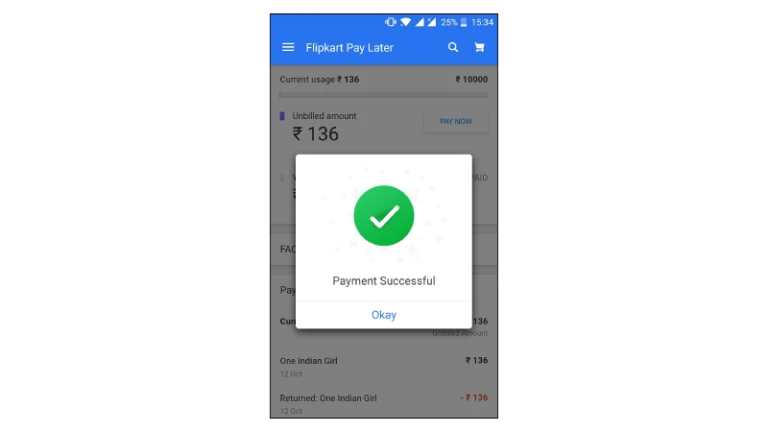 Rest assured, you need not worry about forgetting your payment obligations with Flipkart Pay Later. Flipkart will ensure that you receive gentle reminders through SMS, email, and push notifications to help you clear your dues promptly. Additionally, you can also enjoy the advantages of Pay Later when making purchases on Myntra.
Bill Generation
A consolidated bill will be provided, combining your Pay Later and EMI dues. The total amount due will be calculated on the 1st of the following month and must be paid by the 5th of that same month.
To settle your bill, you can click on the payment link provided in the Email/SMS notification sent by Flipkart. Alternatively, you can access the 'Flipkart Pay Later' section under 'My Account' on the Flipkart website, mobile site, Android, or iOS app to view your bill and make the payment.
Flipkart pay later Usage fee
Starting from March 1st, 2023, a revised Usage Fees will be implemented on your Flipkart Pay Later Account based on your assigned limit and your usage during that particular month. It's important to note that no Usage Fee will be charged if your usage remains at Rs. 100 or below in a given month.
The Usage Fees will be applied on the bill generated in the following month. For instance, if you have made transactions using your Flipkart Pay Later Limit in April 2023, the corresponding Usage Fees will be reflected in the bill generated on May 01, 2023.
The limit and Usage Fees will be applicable in the following manner:
| | | |
| --- | --- | --- |
| Pay Later Account Limit | Usage Fees/month (Exclusive of GST) | Usage Fees / month (Including GST)(What you will see in your bill) |
| Upto ₹1,000/- | ₹5/- | ₹5.9/- |
| ₹1,001 – ₹3,000 | ₹10/- | ₹11.8/- |
| Any amount Greater than ₹3,000/- | ₹15/- | ₹17.7/- |
What happens if I don't pay my bill by the due date?
A penalty of 6%* will be imposed on the outstanding dues on a monthly basis. The penalty will be calculated based on the outstanding amount as of the 5th of each month. It's important to note that these charges do not include applicable taxes. Please be aware that these terms may be subject to change in the future, and any updates will be communicated to you accordingly.
Also read: Debunking Common credit card myths
What happens if I don't pay my bill even after multiple reminders?
Failure to settle any outstanding dues by the 5th of the month will result in the imposition of a late payment charge as previously explained. If further delays in payment occur, Flipkart Pay Later and EMI accounts may be deactivated, and the ability to make purchases on Flipkart platforms and other merchants supporting Flipkart Pay Later may be suspended. In cases of non-payment, our Financing Partner reserves the right to take legal action against delinquent customers. Additionally, non-payment will be reported to relevant credit information bureaus, which can have a negative impact on your future borrowing capabilities. Hence, we strongly urge you to ensure timely clearance of your dues.
Also read: CIBIL SCORE – Everything you need to know
Benefits of using Flipkart pay Later
With Flipkart Pay Later, Here are the key benefits you get:
No extra charges for credit within a month
Instant refunds on order cancellations and returns
Affordable EMI options
Streamlined and quick checkout experience
Ability to stretch your budget through easy installment payments
Transparent and comprehensive billing with no hidden charges
Attractive repayment plans with flexible tenure options
Instant refunds on order cancellations or returns acceptance
Possibility of No Cost EMI offers, subject to availability, facilitated by sellers and brands.
The Bottom line
So there you have it, a comprehensive guide on how to shop with Flipkart Pay Later. With its numerous benefits and eligibility criteria that are easy to meet, this payment option is definitely worth considering for your next online shopping spree. As long as you use it responsibly and pay your dues on time, you can enjoy the convenience of deferred payments without any hassle. So go ahead and give it a try, and experience stress-free shopping like never before!
Follow us on Instagram.