How To Apply For An IPO Using UPI Code?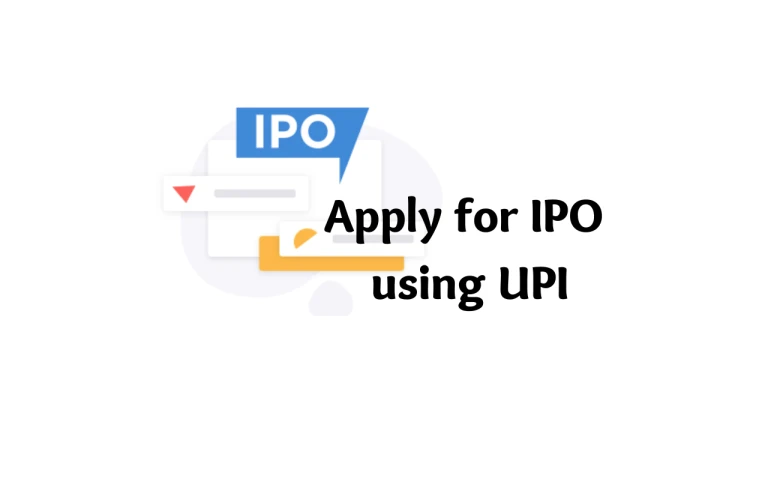 UPI is a popular tool used nowadays to send and receive money between people. It is incredibly helpful for everyone, whether paying bills or shopping. Without having to be physically present outside of a bank or write out a check.
It used to take a lot of time to apply for an IPO using UPI. You were instructed to invest in an initial public offering (IPO) utilising ASBA (Application Supported by Blocked Amount) or by visiting a bank and submitting a paper application.
Now that UPI has been made required for all applications filed through licensed stockbrokers and RTAs, the Security Exchange Board of Directors (SEBI) (Registrar and transfer agents), DPS(Depositary participants).
What is UPI?
A payment mechanism called Union Payment Interface allows for the immediate transfer of money from one bank account to another.
The National Payments Corporation of India (NPCI) created UPI. Which enables several banks to connect and transmit money through a single platform. Due to its 24/7 operation, you can transfer money at any time and from any location. Your UPI ID and PIN are all you need to send and receive money.
All crucial transactions are kept safe and secure by the UPI's highly secure encryption structure. Numerous apps that enable UPI, like BHIM, Google Pay, and Paytm, allow users to produce information before initiating any transaction by verifying it with their bank account.
Steps To Apply For An IPO Using UPI Code
The processes listed below must be followed in order to apply for an IPO utilizing a UPI ID:
Download and install any app, such as Paytm or Google Pay, that supports UPI 2.0.
For the bank account connected to your trading and Demat Account, create a UPI ID and MPIN.
Log in with your credentials to your stock trading app, then select the IPO menu.
Check crucial IPO information like the opening and closing dates, the lot size, and thoroughly read the red draught herring prospectus.
Next, enter the bank account's UPI ID that you have linked to your trading and demat accounts.
Decide how many lots you wish to bid on.
Enter the price in the box provided if you want to place the bid at the chosen price.
Click the Submit button after carefully reading the agreements.
When you successfully submit, you will receive a request on the UPI app.
The quantity of lots you registered for will be blocked in your bank account after you accept the request.
The payment will be immediately withheld from your bank account and your shares will be credited to the Demat account if your bid is successful and you obtain an allotment of shares.
Assume that the block amount will be released on the date of allotment even if the shares are not distributed to you.
Follow us on Instagram.